Frank Moraga
Frank Moraga's Latest Posts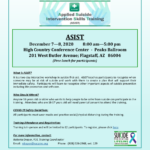 The Reach UR Life Suicide Prevention program is offering FREE suicide prevention trainings – safeTALK (Dec. 1), ASIST (Dec. 7-8)
The registration link for each training is included in this message.  LIMITED registrations available for ASIST; should registrations fill up, your name can be added to a wait-list.  If you are interested in ASIST, please register with the intent that you will be attending the training.  Please see attached flyers for additional training information.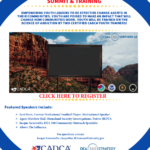 DEA 360 Northern AZ will present a Free Virtual Summit & Training on Saturday, Dec. 12.
EMPOWERING YOUTH LEADERS TO BE EFFECTIVE CHANGE AGENTS I THEIR COMMUNITIES. YOUTH ARE POISED TO MAKE AN IMPACT THAT WILL CHANGE HOW COMMUNITIES WORK. YOUTH WILL BE TRAINED ON THE SCIENCE OF ADDICTION BY TWO CERTIFIED CADCA YOUTH TRAINERS!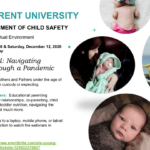 Workshops: Child Development, Dads Matter Too, The Power of Play in Early Childhood, Healthy Relationships, Injury Prevention, Fatherhood, and more.
Resource Fair: Virtual resources will include WIC, home visitor programs, childcare information, DES services, nutrition information, and more.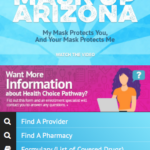 We understand that with the current COVID-19 pandemic you may be assisting individuals in learning more as well as understand their Medicare and AHCCS benefits. This is why we are sharin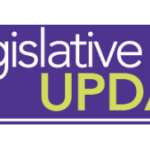 COVID-19 cases are again rapidly rising in our state and have been rising for the past six weeks. Arizona teachers and staff continue to believe they and their students are at increased risk. It is past time for state leaders to take action in the best interests of our children and our educators. Governor Ducey must create a statewide plan that is transparent and accountable, prioritizes school safety, and ensures students and educators are working and learning in safe and just schools.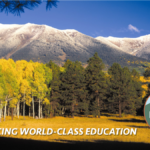 During this season of thankfulness, I am writing to acknowledge some of the things I am grateful for.
First, I am grateful to live with you in this place that is the ancestral land of the Diné, Hopi, Havasupai, Kaibab-Paiute and Hualapai peoples.  
 
Second, I am grateful to live with you in a community that is striving to undo the structural inequities in our systems that inhibit access to world-class educational experiences for many children in Flagstaff.
Third, I am grateful for the ongoing financial support from: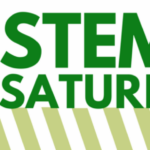 Girl Up's STEM for Social Good Tour is coming to Arizona! This FREE, virtual, one-day event on Friday, December 4th is for young leaders ages 13-22 or grades 6-12. You can expect to hear from women in STEM, gain an increased understanding of bridge engineering, and develop a STEM-centered solution to an issue in your community.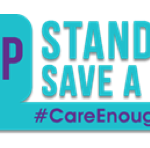 Students throughout Arizona will join together in the first virtual conference to Speak Up, Stand Up and Save Lives. Now in its fifth year, the event will run from 9:00 a.m. – 2:30 p.m. on January 19, 2021 and will inspire attendees to create lasting ways to combat bullying, depression and suicide at their schools. The conference is free of charge thanks to partnerships and donations and is open to all schools in Arizona.  
To register, visit the website at www.speakstandsave.com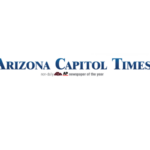 Top Republican legislative leaders filed suit Monday to block implementation of the voter-approved tax on the income of the wealthiest Arizonans.
Legal papers filed in Maricopa County Superior Court contends that the Arizona Constitution allows only the legislature to impose a new tax, and then only with a two-thirds vote.
"Because Proposition 208 did not meet either requirement, its new tax was not constitutionally enacted," the lawsuit reads.
The lawsuit also points out that the measure, approved by voters by a margin of 51.7% to 48.3%, seeks to exempt the money raised from the constitutional cap on how much schools can spend. The attorneys say a statute — even one approved by voters — cannot override what is in the Arizona Constitution.