Frank Moraga
Frank Moraga's Latest Posts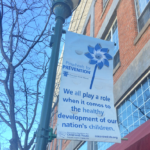 Everything is new right now! We are all experiencing stress in some form or another. Sometimes it might feel overwhelming. Remind yourself, "I am enough!"
You are your greatest priority! So, please take some mindful breathes and observe your thoughts, feelings, and sensations at this moment with an attitude of nonjudgement. What do you notice? How will you respond to what you noticed?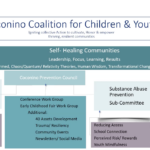 The Coconino Coalition for Children & Youth has created a series of webinars for professionals, parents and youth, to skills that are needed now more than every in our current stay-safe-at home-society.
In our hour-long webinar on Understanding Adverse Childhood Experiences; Hope in Resiliency, participants will learn how the effects of childhood trauma play out both personally for individuals, along with having tremendous costs for society. According to one participant:
"Though I am familiar with the topic of ACES, each time I participate in training, I learn something new. Your model of ACES presented a light of hope with interventions that can occur at each level." "It was a great training and I look forward to more in the future." "I am recommending this training to several folks…" "Thank you for providing amazing webinars…" "Very good training."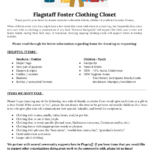 Arizona1.27 is providing resources for parenting through these times: Virtual support groups and TBRI; Care Portal; Bedding; Foster Clothing Closet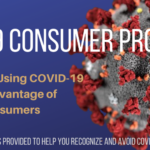 The Arizona Attorney General Office is committed to protecting Arizonans and ensuring consumers have the access to the information they need to recognize and avoid consumer fraud.
Since COVID-19 reached the United States, fraudsters have been innovating new scams and schemes to take advantage of Arizona consumers. General Brnovich is dedicated to defending Arizonans, holding fraudsters accountable, and providing the public with the information that they need to not fall prey to these bad actors.
This webpage is designed to provide you and your family with important information to recognize and avoid COVID-19 scams and frauds.
We are also still providing our presentations via webinars and are recording them, so that they may be accessible to anyone who might need them.  Please feel free to pass along our information as well, we are happy to continue to provide these presentations.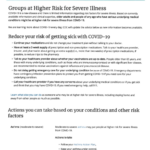 The Centers for Disease Control and Prevention is providing updated guidance on Groups at Higher Risk for Severe Illness and Caring for Someone at Home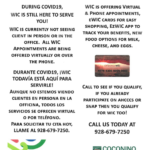 During COVID-19, Women, Infants, & Children (WIC) is still here to serve you. WIC is currently not seeing client in person or in the office. All WIC appointments are being offered virtually or over the phone. To make an appointment,  928-679-7250.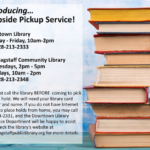 The Flagstaff City- Coconino County Public Libraries are now offering curbside pickup for library materials. Patrons may place holds on library material online at www.flagstaffpubliclibrary.org or call 928-213-2331 for assistance in placing holds. When calling, please have your library card number ready. Holds placed may not be available the same day.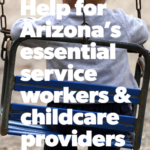 The Arizona early childhood community is coming together to help during the COVID-19 crisis. Most of us are sheltering at home but that isn't possible for many of the state's essential services workers. This has created challenges both for childcare providers AND parents who need to continue to work outside of the home.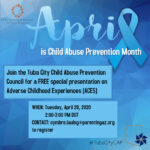 The Tuba City Child Abuse Prevention Council will hold aFREE presentation on Adverse Childhood Experiences (ACES) from 2 to 3 p.m. Tuesday, April 28.
Contact cymbre.lauing@parentingaz.org to register.