Frank Moraga
Frank Moraga's Latest Posts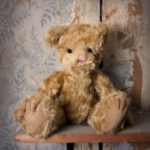 By Children's Action Alliance (CAA) The Department of Child Safety (DCS) was created in June 2014 with the intent to dramatically improve the state's response when child abuse and neglect is reported. At five years old, progress has certainly been made, however, challenges are constant and plans and opportunities to improve operations are abundant. As we begin […]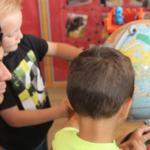 High-quality early education outcomes extend to second generation.
An update to the well-known Perry Preschool study focuses on a new benefit: better outcomes for the original study participants' own children.  Results show multi-generational impact: participants' children are also more likely to have better life outcomes when compared to the control group's children.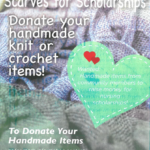 The Coconino Community College Foundation invites the public to contribute to "Scarves for Scholarships." Donate your handmade knit or crochet item that will be used to raise money for nursing scholarships.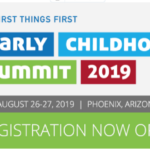 Last Call for Registration
The Summit is a week away—but you can register now and join us for two days of keynote and featured speakers, 80+ breakout sessions on a wide range of early childhood topics, and the opportunity to meet, learn and share strategies that help kids be ready for school and set for life.
Visit summit.firstthingsfirst.org to preview breakout sessions, speakers, extra events and other information.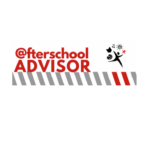 Join Us On Saturday October 18th for a full day of Youth Programming Information
• Nationally recognized experts presenting on the top innovative topics for youth program providers.
• Workshop Tracks on SEL, STEM, program development & leadership, ACES, Trauma care, Quality programming, and More!
• 4+ hours of professional development time
• Networking with your peers
• Awards of Excellence Presentation
• Exhibitors with the latest tools and services for your programs
• Complimentary Lunch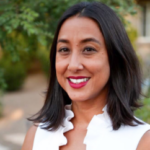 On behalf of the entire board of directors, I am proud and excited to announce Siman Qaasim as the next President and CEO of Children's Action Alliance.  After an extensive and thorough selection process, the board unanimously chose Siman for her dynamic leadership and demonstrated passion to improve children's health, education, and security.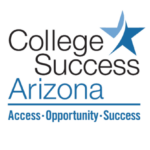 College Success Arizona's Executive Vice President and COO, Dr. Richard Daniel highlights why it is important that Arizona finds sustainable, scalable ways to increase college access and success for rural students. Read more on College Success Arizona's blog.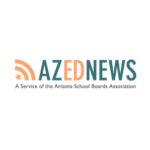 With students back in school, education advocates hope Arizonans will examine state legislators' support for bills that impact K-12 public school students before they turn in their ballot for local or special elections to be held Aug. 27, 2019 and the general election to be held Nov. 5, 2019.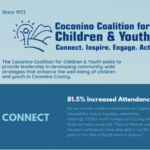 FLAGSTAFF — The Board of the Coconino Coalition for Children & Youth has approved new Mission and Vision statements for the organization.
Mission:
Igniting collective action to cultivate, honor & empower resilient, thriving communities.  
Vision:
We envision a holistic community where all children of Coconino County are increasingly free from trauma experience and all have equitable opportunities that build resiliency.