Frank Moraga
Frank Moraga's Latest Posts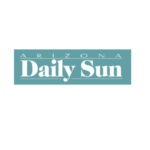 The traditional school supply list of items to purchase for students before the start of the school year has disappeared, at least temporarily, from Marshall Magnet Elementary School.
Using funds from the school's annual jog-a-thon fundraiser, the Title I school's Parent-Teacher Organization (PTO) donated $10,000 in pencils, markers, binders, folders and other supplies needed by students and teachers this year.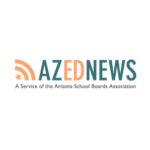 Video complaints of delays in approving Empowerment Scholarship Account applications led an Arizona legislator to ask for an investigation of the process and the Superintendent of Public Instruction to again request the Legislature release the full ESA administration funding allowed by law for the school choice program.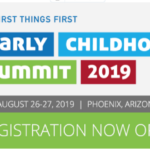 The Summit is two weeks away! Register now and join us for two days of keynote and featured speakers, 80+ breakout sessions on a wide range of early childhood topics, and the opportunity to meet, learn and share strategies that help kids be ready for school and set for life.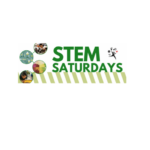 Did you know that all 50 states are helping NASA explore space? It's true! Click the Earth GIF then select your state on the map to see how it's been important to the study of space and Earth science. Explore other states to learn some fun facts, too!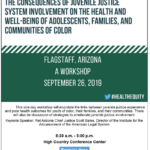 A Workshop on the "Consequences of Juvenile Justice System Involvement on the Health and Well-Being of Adolescents, Families, and Communities of Color" will be held from 8:30 a.m. to 5 p.m. Thursday, Sept. 26 at the High Country Conference Center in Flagstaff.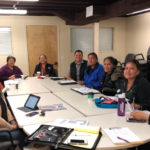 A variety of  health and welfare resource networking meetings are held each month in Coconino County. The meetings are presented in local restaurants, libraries, health care agencies and other locations where health professionals and representatives from a variety of governmental and non-profit organizations share information on upcoming programs and events that benefit the health and welfare of children, youth, parents and seniors throughout the region.
The following is a listing of some of those meetings. Please send any updates to frank@coconinokids.org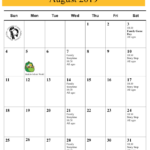 From activities from toddlers through teens at the Downtown and East Flagstaff Public Library, to family-friend Spring and Summer events, the Flagstaff region has it all. Please click on flyers below for the latest information.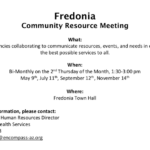 The following is a compilation of upcoming events in the Fredonia region. To share your upcoming events, please attend the next Fredonia Community Resource Meeting. Future meetings are scheduled for 1:30 pm. Thursday, May 9, July 11, Sept. 12 and Nov. 14 at *Encompass Health Services, 170 N. Main St., Fredonia.
Contact Gwen.Lasslo@ENCOMPASS-AZ.ORG to be placed on the invitation list.*Location, times subject to change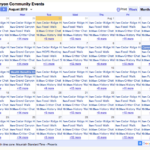 The following is a compilation of upcoming events in the Grand Canyon, Tusayan region. To share your upcoming events, please attend the next Tusayan-Grand Canyon Wellness Group, held from 2:30 to 3:30 p.m. the first Wednesday of the month at the Big E Steakhouse and Saloon, Building 395, Arizona State Route 64, Tusayan, and from 2:30 to 3:30 p.m. the third Wednesday of the month at the Xanterra Purchasing Office, Albright Street, Grand Canyon. Can't attend the meetings in person? Call into conference call number at 605-472-5380, use code 639046. Contact vanessa_ceja-cervantes@nps.gov for more information.