Frank Moraga
Frank Moraga's Latest Posts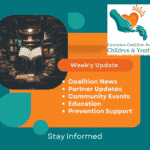 View this email in your browser Dec. 6, 2023 Special Update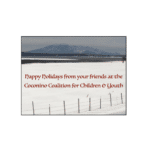 The Coconino Coalition for Children & Youth would love to wish you a happy and joyful holiday season.
During the next few weeks our regular weekly e-newsletter will be taking a break as we look to give it a fresh look in the coming year.
And we want your help!
Please CLICK HERE to submit your suggestions to help us better design a weekly e-newsletter that better meets your needs in 2024.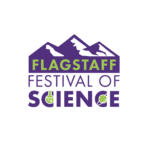 Discover the captivating intersection of science and storytelling in the heart of Flagstaff, Arizona as local writer and educator, Nicole Walker, unravels the hidden secrets of the coastal redwoods. In a recent blog post, Nicole tells us about the intriguing exploration of resilience, shedding light on the ability of redwoods to utilize decades-old carbon for rejuvenation after wildfires, a topic inspired by her personal experiences with the annual fire concerns in Northern Arizona.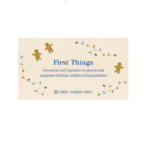 Gift Guide: Best Gifts for Young Kids
Our guide to free or low-cost gifts and toys for young children at each age and developmental stage.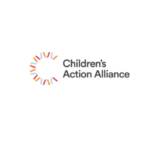 A new report from the Georgetown University Center for Children and Families (CCF) shows that pandemic-era Medicaid protections led to a significant improvement in the child uninsured rate nationally and in Arizona from 2019-2022. Throughout the national public health emergency, children covered by Medicaid were protected by a 2020 bipartisan change in federal law that gave states extra funding in exchange for keeping people enrolled in Medicaid, known as AHCCCS in Arizona.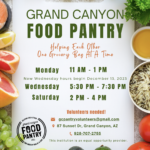 Effective Wednesday, December 13, the Grand Canyon Food Pantry is changing the Wednesday evening hours from 6-8 PM to 5:30-7:30 PM.
The pantry is solely operated by community volunteers and they are in desperate need of more help. Commitments are 2.5 hour time slots during open hours on Monday, Wednesday and Saturday as well as flexible stocking times to match your schedule.
Email gcpantryvolunteers@gmail.com for more information.
A flyer for the pantry's new hours can be found here.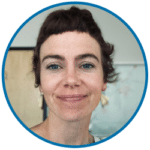 … Working with STEM City is exciting because it facilitates connections with kids and the Flagstaff community. I coordinate TGen North's STEM outreach throughout the region, including classroom visits, STEM fairs, and onsite tours for teachers and their classes.
I love brainstorming with my colleagues to find the most effective ways to take complex molecular concepts and boil them down for kids to understand and have fun with.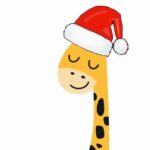 Inside this edition
Welcome December
Infant and Toddler Gift Guide
Fiscal Update
Spotlight – Dynamite Therapy
AHCCCS / ALTCS Press Release
Early Intervention Basics
Tips For Feeding Toddlers
Parenting Tips with Links & Videos
Professional Development Opportunities
Resources for Hearing Loss
Links to Statewide Resources
Upcoming Events
Interagency Coordinating Council 
Save the Date – Summit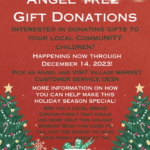 Delaware North is once again is sponsoring an Angel Tree this holiday season. The Angel Tree will help local children in need and donations can be dropped off now through Thursday, December 14. Visit the Canyon Village Market customer service desk for more information on how you can help make this holiday season special for local children.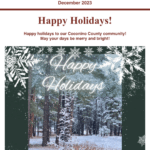 Winter Recreation Updates and Safety
Much of Coconino County is a winter wonderland! Parks and natural areas offer great winter recreation opportunities. Strap on your boots, snow shoes, or cross-country skis, and enjoy the trails. Make snow forts and snow people. Have a (safe) snowball fight. Enjoy the beauty of nature in the snow, whether birdwatching or walking in the trees.