Frank Moraga
Frank Moraga's Latest Posts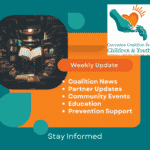 View this email in your browser Oct. 5, 2022 Update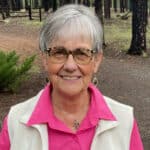 The Coconino Coalition for Children & Youth will present a special "Caring for Children Lifetime Achievement Award" to local educator Julianne E. Hartzell during its 50th Anniversary Celebration on Oct. 27.
"I just adore Julianne and I'm so excited to honor her in this way," said Virginia Watahomigie, executive director of CCC&Y. "She has been so very giving with her time, not just to me personally but to the organization as a whole.
"The contributions Julianne has made, and continues to make, have had tremendous impact on the organization and the wider community. We are very fortunate to benefit from her knowledge and giving nature."
Hartzell has volunteered her time to serve as a past board president for the Coalition, and currently serves on the group's Action & Outreach Committee.
Each year, the Coalition honors a group of members of the community throughout Coconino County for promoting the well-being of children and families.
To celebrate the group's 50th anniversary, the Coalition decided to create this special award.
Hartzell has long served youth in the region through various roles in the community, including as a long-time teacher in the Flagstaff Unified School District, a 12-year member of the FUSD Governing Board, as board member for CCC&Y, the FACT after-school program, the Flagstaff Community Foundation and the United Way of Northern Arizona.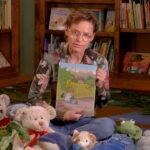 During the recent 2022 Flagstaff Festival of Science, Northern Arizona authors read their children's books right at bedtime, during this year's program, "Bedtime Stories."
Those stories are still available online. So gather the family up and settle in to hear a story about a science themed adventure!
Science Bedtime Stories from the Flagstaff Festival of Science presented by Brightside Bookshop! They include: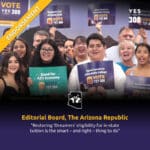 Dear Supporter,
We're excited to share that The Arizona Republic Editorial Board has endorsed Prop 308, urging Arizona voters to vote YES!
"The measure isn't about immigration reform, nor is it about public assistance for non-citizens. Or a carve-out on benefits for a special class of individuals. At its core, Proposition 308 is about doing right by a group of Arizonans with higher aspirations."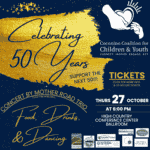 You are invited to a delicious evening of fun and music as you support CCC&Y and celebrate our 50th Anniversary!
Your ticket includes appetizers, drink ticket (cash bar), dinner and a full concert (w/ dance floor) from Flagstaff's own Mother Road Trio.
Please help us celebrate the stars in our community who helped make this last 50 years such a success – and come help us get the next 50 years off to a great start!
The event is open to all – and we are thanking our members with special discounted rates
If you would like to become a member prior to your ticket purchase, please visit our website for more information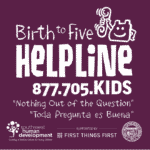 Southwest Human Development, Arizona's largest early childhood development nonprofit, will host its second annual "Birth to Five Helpline Awareness Week" (October 10-16, 2022) to spotlight the organization's free support line for those who have questions or concerns about parenting and the early development of children from birth to age 5.
We encourage partners to use this toolkit to help highlight this critical resource for parents, caregivers and early childhood professionals. We have included graphics and sample language for social media posts, emails or other communications to make it easy for you to spread the word. Please feel free to adapt any of the information in this toolkit for your communications channels!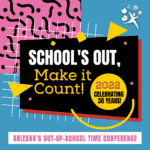 Don't Miss your Chance to Register!
Late Registration ends October 7th. 
No registrations after October 7th to give time to finalize workshop seating, lunch order, programs and name badges, etc.
REGISTRATION IS NOT FINAL UNTIL YOU HAVE PAID.
Completing the online registration does not secure your registration rate. You must be paid by September 30th to have the Regular Rate apply to your registration.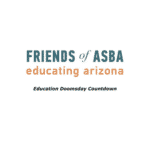 Today marks a significant step closer to education doomsday. There are less than 150 days left for the legislature to intervene and override the Aggregate Expenditure Limit (AEL). If the legislature fails to act by March 1, 2023, then district schools across Arizona will be forced to cut $1.3B statewide from their budget.
When the Legislature passed this year's budget, it was a known fact that the money appropriated to K-12 education would exceed the Aggregate Expenditure Limit contained in the Arizona Constitution.
Help us make sure this issue remains top of mind and reshare our daily doomsday countdown clock posts on Facebook and Twitter or share your own post using the links below to tell us what  education doomsday means to your school community: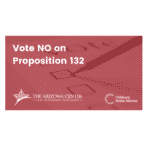 The Arizona Center for Economic Progress and Children's Action Alliance urges voters to reject Proposition 132 by voting NO on this November's ballot. Proposition 132 is a part of a series of tricks proposed by the Arizona legislature to convince voters to give up their power. Proposition 132 moves the goal post for passing initiatives and referendums from a simple majority to 60 percent, which would severely limit the ability of Arizonans to raise revenue and invest in their future.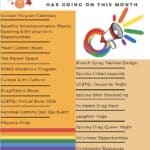 one•n•ten presents variety of online events for LGBTQ youth