Frank Moraga
Frank Moraga's Latest Posts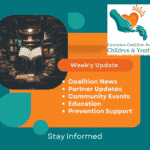 View this email in your browser Feb. 1, 2023 Update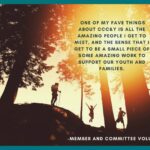 We imagine a world where every person lives in peace and is supported by a thriving, resilient community.
The purpose of CCC&Y is bold and your help is needed.
When you become a member of CCC&Y, your financial contribution helps cultivate and strengthen well-informed communities by providing education and resources, bringing stakeholders together, building new systems of communication and more.
CCC&Y is building an inclusive movement of people dedicated to transforming and healing our communities.
Through leadership, education and advocacy. By becoming a member you add your name to an expansive list of individuals, families, businesses and organizations who are igniting collective action that creates better lives for children and families.
Please visit Membership Options
Make an Online Donation 
Remember, CCC&Y is a non-profit organization with a 501(c)(3) status-so your contributions are tax deductible eligible. Please consult your tax professional.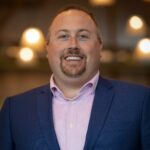 Three feet of snowfall aside, my first few weeks as President for Coconino Community College have been marked by the gratitude I feel at the welcome I received from faculty, staff and the community. My family and I feel right at home.
My focus these first couple of months is to meet with as many of CCC's internal and external stakeholders as possible and to take a lot of notes to get a sense of the educational needs of our students and the communities we serve. I will then compile a report of "The First 100 Days," focusing on mid- and long-term planning, highlighting what was heard, what we're planning to do and how the College will likely move forward. I'm excited to get busy.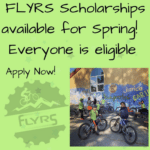 Apply now for FLagstaff Youth RiderS (FLYRS)'s spring session scholarships which starts April 10th and runs until May 25.
The FLagstaff Youth RiderS (FLYRS) is a 501(c)(3) nonprofit that fosters personal growth and an active lifestyle through mountain biking in Flagstaff, AZ for youth ages 2-18.
We aim to create a unique culture rooted in having fun while developing key bike handling skills. FLYRS facilitates youth mountain biking by offering a range of age- and ability-based programs throughout the year. We are especially committed to providing opportunities for youth from diverse backgrounds and minimizing economic barriers to the sport. Our hope is that all FLYRS will grow into life-long cyclists and trail advocates.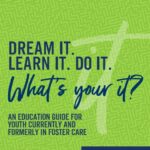 Hello!
AFFCF is pleased to bring you the latest information about the resources you need to help you and your student get ready for post-secondary studies. Right now is a great time for students who will be attending college during the 2023-2024 academic year to apply for scholarships!
Below are scholarship opportunities that are currently open to students who are either undocumented, not currently eligible for federal financial aid, or DACA/TPS recipients. There are a LOT of resources, so be sure to click "View entire message" at the bottom of the screen to view the entire e-mail.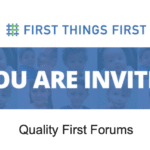 We are grateful for you, the Quality First Participant. Your dedication, commitment, and hard work make a big difference in the lives of Arizona's youngest learners. We are honored to support you in doing what you do best–helping young children be ready to succeed in school and in life.
Join us for the 2023 Quality First Forums! Hear new information from the Quality First team, ask questions, and meet other providers in your community. In-person and virtual options are available this year, and translation services will be available at select locations. The two-hour sessions will be held from January- March. To save your spot at the Forum of your choice, sign up via the Registry.
To find a list of events, login to the Registry and search Quality First Forum.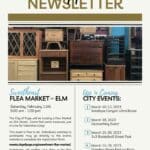 View this entire email in your browser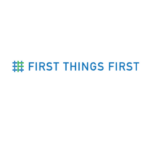 Letter from FTF CEO Melinda Morrison Gulick
As 2023 begins, Melinda shares her hopes for continuing to advance
First Things First's mission to help all of Arizona's young children learn and grow, as well as supporting child care providers who continue to recover from the long-lasting impact of the pandemic.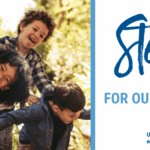 A recently completed United Way of Northern Arizona report on building capacity to help UWNA better address critical needs in Navajo and Apache counties has identified substance abuse/mental health issues, affordable childcare and afterschool programs, and creating a skilled workforce as top priorities for the northeast region.
UWNA retained Phoenix Philanthropy Group to create the report, which was based on interviews with nonprofit leaders, elected officials, economic development directors, healthcare and education professionals, as well as current and past members of the UWNA Board of Directors.
The strategic plan being developed is similar to a process UWNA underwent several years ago in the greater Flagstaff region, which led UWNA to refocus efforts on the most critical needs in Coconino County.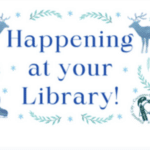 Connect with your community