Frank Moraga
Frank Moraga's Latest Posts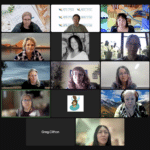 FLAGSTAFF — Members of the Coconino Coalition for Children & Youth's Trauma-Informed System Change grant program met recently to discuss the next steps in developing a mental model change ensuring trauma-informed and resilience information is understood at the City of Flagstaff and Coconino County levels and enacted as policy change. 
The goal of the program is to improve patient engagement, treatment adherence, health outcomes and provider and staff wellness.
CCC&Y will be working with city and county officials to develop, implement and institutionalize the System Change over the next three years as part of its $175,000 Vitalyst Health Foundation's System Change Grant. The Coalition was one of four one of four organizations in Arizona to be selected for the grant this year. 
A workgroup has begun planning on the rollout of the three-year program including raising awareness of trauma and resilience-informed practices at the city and county level through the use of surveys, meeting with leaders and staff training during year one; fine-tuning that awareness outreach and training program during year two; and ensuring those practices are institutionalized into city and county policies and sharing the successes of the System and Policy Change effort with partners statewide.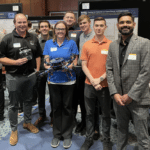 When Cassie Petit, development director at Northern Arizona University's College of Engineering, Informatics and Applied Sciences (CEIAS), reached out to Boeing about being involved in a student capstone project, she wasn't sure how the giant aviation manufacturer would respond.
Fortunately, her Boeing contact was Senior Engineering Manager Amanda Nemec, an NAU mechanical engineering alumna, who now sits on the CEIAS advisory council.
After a discussion with Nemec, other Boeing staff and NAU faculty members, the project took off. Boeing had been developing a surveillance drone airframe, but the prototype weighed four pounds (just slightly less than a pet Chihuahua). The NAU student team was charged with designing and building a lighter, more maneuverable frame. It needed to be 3D printed and study enough to survive a crash from a height of 10 feet.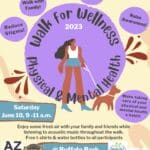 All attendees will receive a free (and very cool) t-shirt & water bottle with art by a local artist! We are excited to host our HHS staff, our program clientele, and the broader County family at the event celebrating the completion of Mental Health month. Enjoy some fresh air with your family and friends while listening to acoustic music throughout the walk.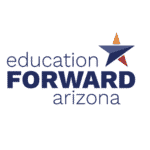 I am writing to ensure that you saw the open letter below, signed by 15 Arizona university and college presidents.
The letter shares a powerful cross-college message about the need to significantly increase the number of Arizona adults who pursue education after high school — and the benefits that individuals, communities, and the state economy will realize when they do.
To hit the state's attainment goal, we need to add more than 500,000 degrees and certificates over the next seven years. That will require a coordinated and sustained effort, and we need your help.
Once you read the letter below, please sign on to add your support hereand join us as we launch Everything to Gain, a statewide effort to improve education outcomes PK-20 that are needed to increase attainment of degrees and certificates.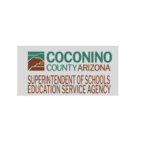 HEAL: Helping Empower all Learners June 6 – 7, 2023, Summer Conference
Educators and staff are invited to attend our second annual conference supporting educator and student mental wellness. The HEAL conference content is focused on mental health and well-being for students and staff to help them students academically. Learning strands include historical trauma, engaging and empowering families, student agency in learning, culture of achievement, trauma informed practices, educating students with anxiety, student supports and services, and staff supports. Deepen your knowledge and skills with content experts and practitioners.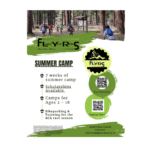 The following is a listing compiled by CCC&Y of upcoming summer camps in Coconino County. Contact individual programs for more information on their 2023 summer camps. (Updated June 5, 2023).
Please check with individual organizations to confirm times, dates, other information.
If your organization would like to be added to this listing, please send an email to frank@coconinokids.org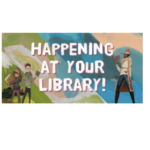 Connect with your community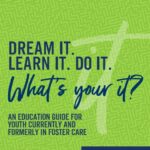 The AFFCF Scholarship application is now open for students who will be pursuing Associate degree or Bachelor degree programs during the Fall 2023 semester! The application will be open the entire month of June with a deadline of 6/30/23.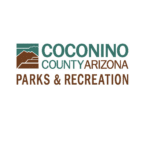 Outdoor Skills Clinic: Fire and Shelter Building
Do you want to learn outdoor skills, but don't know where to start?
Maybe you learned outdoor skills in the past, but it's been a while since you used them. Come join us for our outdoor skills clinics. These mini clinics are taught by an outdoor instructor who has spent countless nights under the stars in the backcountry leading and guiding others. Come with an open mind and plenty of questions.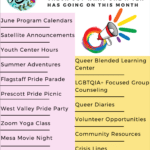 Click here to download the entire schedule