CCCY
CCCY's Latest Posts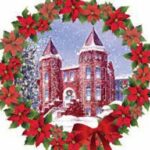 Juried Craft Fair in its 18th year on the campus of NAU! Benefiting United Way of Northern Arizona. The Mountain Campus Holiday Arts and Crafts Fair is a great way to raise money for United Way of Northern Arizona while having fun and finding unique holiday gifts! Juried show (All quality handmade arts and crafts) Free ample parking, Live holiday music, Santa for the kids (Saturday) fun raffle! Helping those in need in Northern Arizona.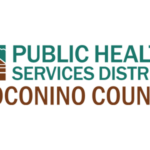 The Coconino County Public Health Services District will begin a Naloxone Distribution Program on November 8, 2018. Naloxone is an opioid overdose reversal medication.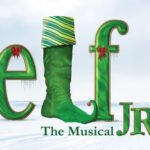 Let's kick off the holiday season with a show that is guaranteed fun for all ages!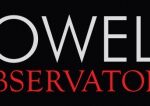 Join Lowell Observatory To View The Meteor Showers. Come and talk to one of Lowell Observatory's educators under the night sky (weather permitting) about the meteor shower from 7 – 10pm! Get viewing tips about the best way to view the Taurids and Leonids Meteor Shower and learn the science behind it.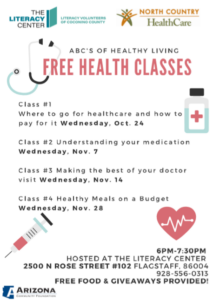 In honor of Health Literacy Month, The Literacy Center and North Country Healthcare are kicking off the series of health literacy workshops. All participants a given a free $5 Safeway gift card for attending!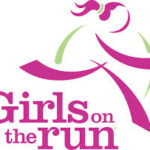 Celebrate ten years of Girls on the Run of Northern Arizona on Saturday, Nov. 10 at Ft. Tuthill County Park in Flagstaff.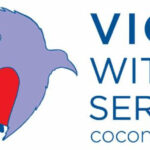 Victim Witness Services for Coconino County is seeking to hire an Office/Victim Compensation Coordinator for their Flagstaff office and an On-Call Crisis Responder.