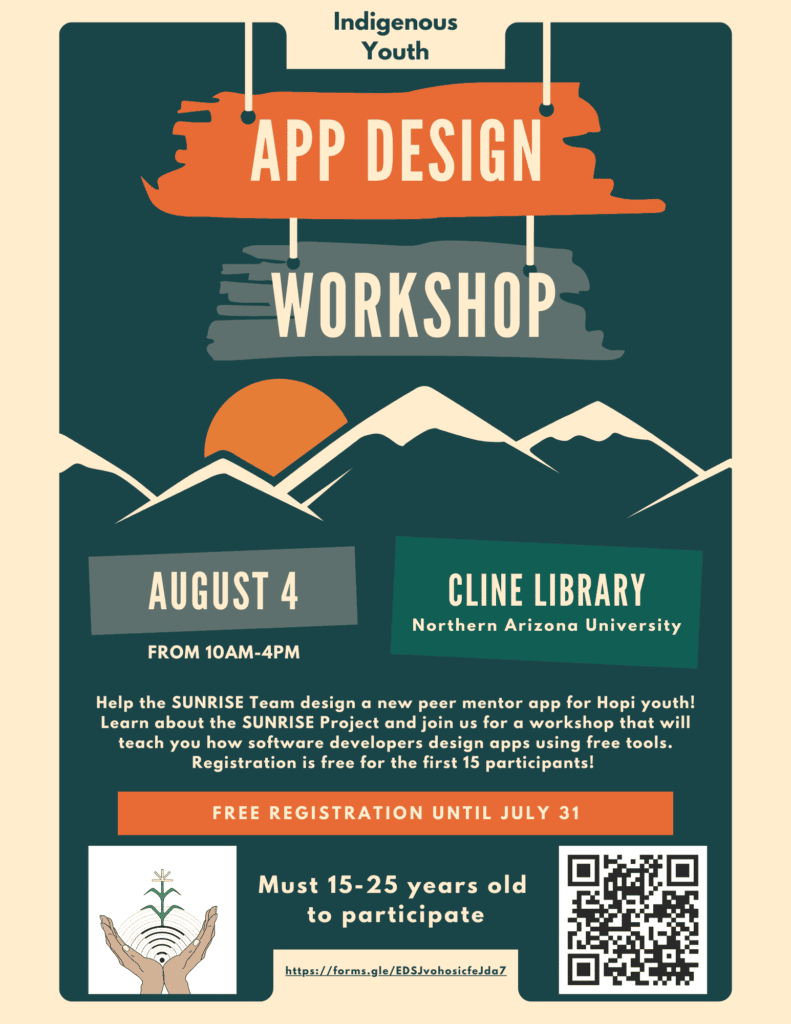 By Northern Arizona University
An App design workshop at NAU for Indigenous youth (15-25 years old) who are interested in getting experience designing technology for behavioral health for Indigenous youth will be held from 10 a.m. to 4 p.m. Thursday, Aug. 4 at the Cline Library at Northern Arizona University.
Registration is free and lunch and parking will be provided to participants. There are a total of 15 slots available.
Registration: https://forms.gle/qk4fPdw6gyPB5HHv7
Website: https://www.canis-lab.com/sunrise-workshop-2022
Category: Education, Educational Opportunities, Events, Programs, Resources