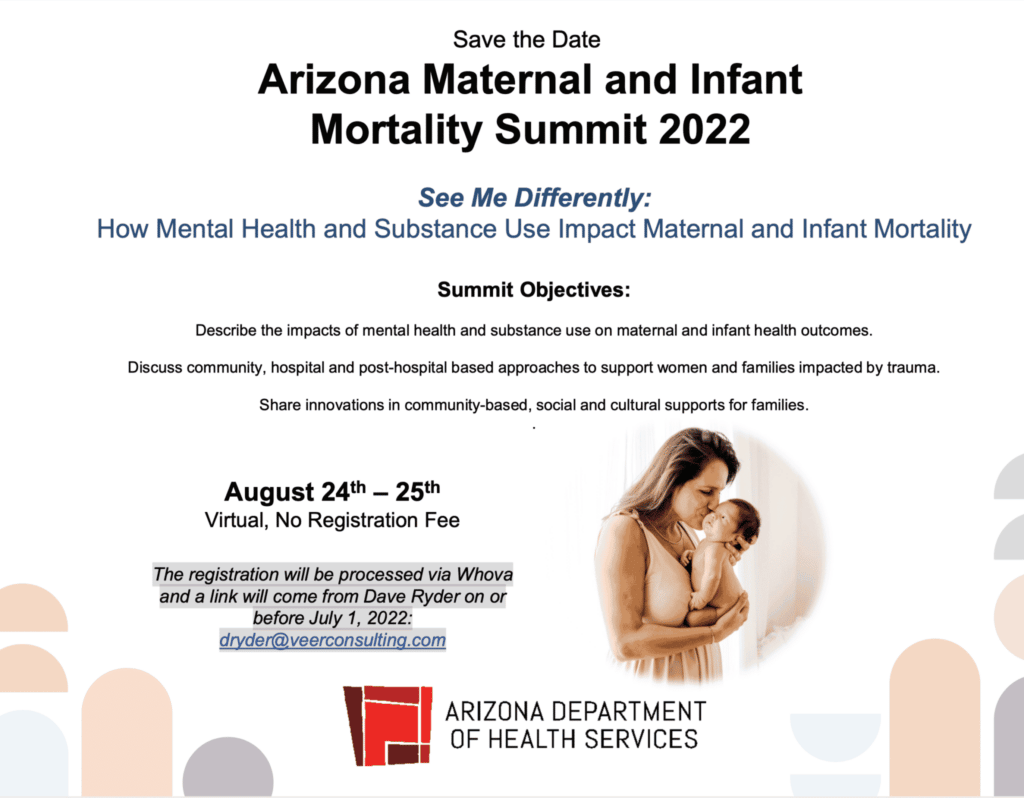 By the Arizona Dept. of Health Services
The Arizona Dept. of Health Services will present "See Me Differently: How Mental Health and Substance Use Impact Maternal and Infant Mortality," on Aug. 24, 25. Virtual, no registration fee.
Summit Objectives:
Describe the impacts of mental health and substance use on maternal and infant health outcomes.
Discuss community, hospital and post-hospital based approaches to support women and families impacted by trauma.
Share innovations in community-based, social and cultural supports for families.
The registration will be processed via Whova and a link will come from Dave Ryder on or before July 1, 2022: dryder@veerconsulting.com
Category: Education, Educational Opportunities, Events, Health, Programs, Resources