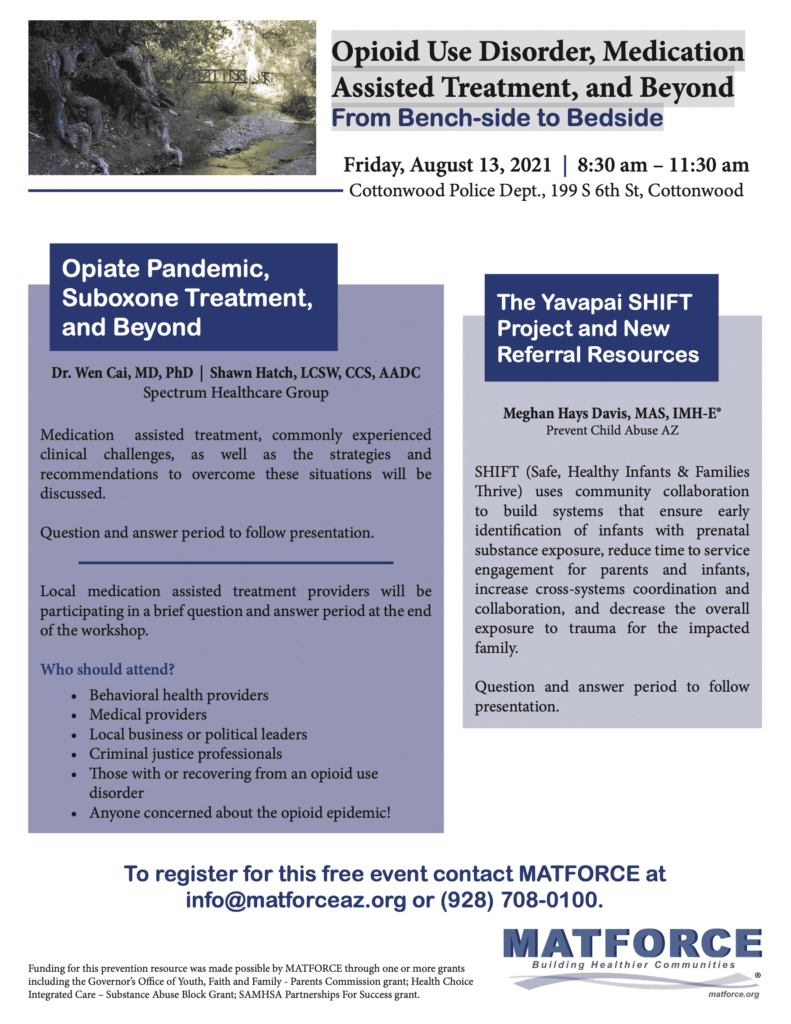 By MATFORCE
MATFORCE will present Opioid Use Disorder, Medication Assisted Treatment, and Beyond From Bench-side to Bedside from 8:30 to 11:30 a.m. Friday, Aug. 13 at the Cottonwood Police Dept., 199 S. 6th St., Cottonwood.
The focus is on MAT (Medication Assisted Treatment) and working with pregnant and postpartum women that are suffering from substance use disorder. In addition, Meghan Hayes Davis will present on the new SHIFT project which will assist these women in linking to community resources to keep them and their babies healthy.
Click on image for more information.
Category: Education, Educational Opportunities, Events, Health