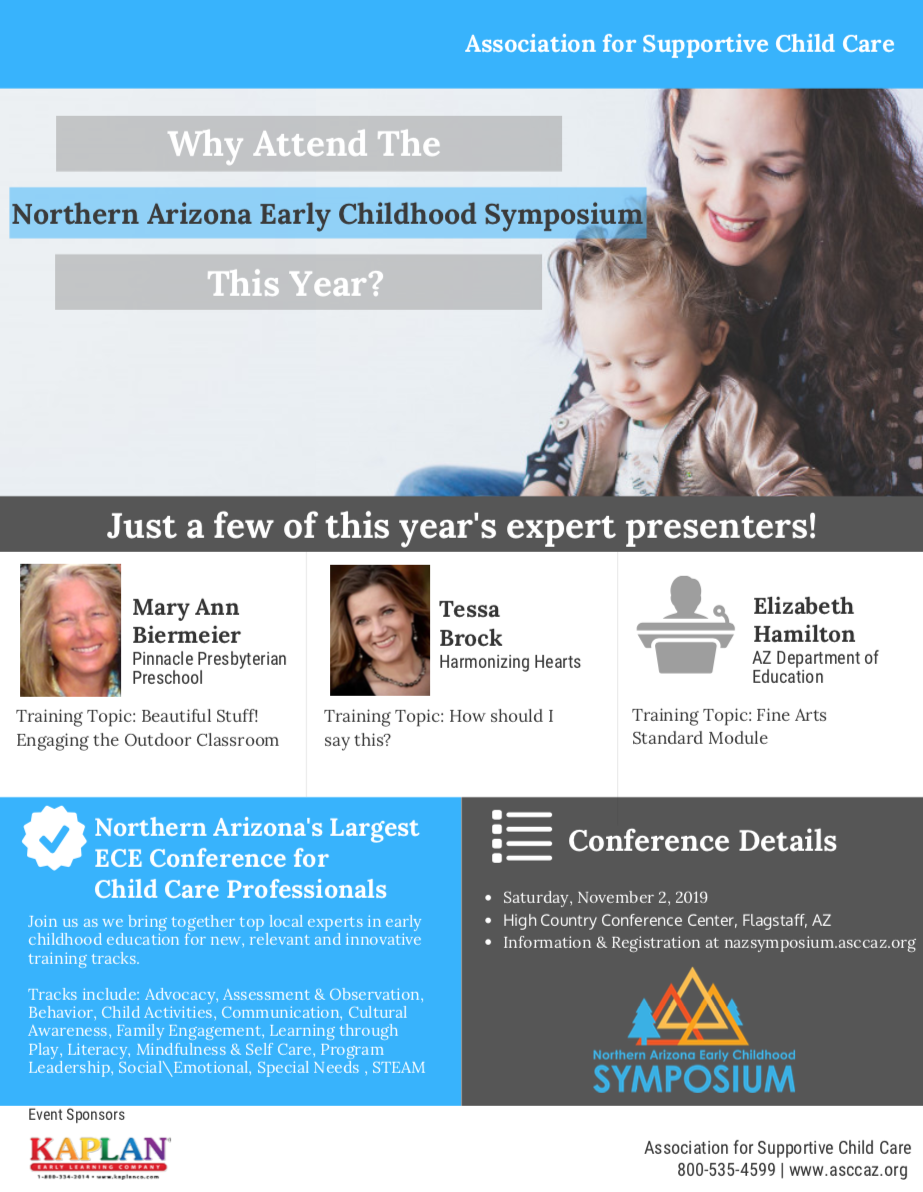 By the Association for Supportive Child Care
The Association for Supportive Child Care will present the annual Northern Arizona Early Childhood Symposium on Saturday, Nov. 2 at the High Country Conference Center, Flagstaff.
The Symposium is the Association's conference that brings Northern Arizona early childhood professionals together for training and community building. The Symposium features presenters from a variety of regions with a wide range of expertise in the field.
Some of the presenters include Mary Ann Biermeier, Pinnacle Presbyterian Preschool, who will present the training topic "Beautiful Stuff! Engaging the Outdoor Classroom;" Tessa Brock of Harmonizing Hearts, who will present "How should I say this?" and Elizabeth Hamilton of the AZ Dept. of Education, who will discuss "Fine Arts Standard Module."
Tracks include: Advocacy, Assessment & Observation, Behavior, Child Activities, Communication, Cultural Awareness, Family Engagement, Learning through Play, Literacy, Mindfulness & Self Care, Program Leadership, Social\Emotional, Special Needs, STEAM.
Click here for registration, more information.
Category: Education, Educational Opportunities, Events, Programs, Resources