By Richard Ruelas and Ricardo Cano • The Republic / azcentral.com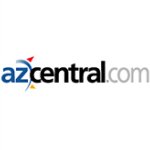 Colleen Gentry, who has taught in Arizona for 17 years, arrived at the state Capitol Saturday morning in a red T-shirt as the #RedForEd Spirit Band played a rendition of Queen's "We Will Rock You."
It was not nearly as large or raucous a spirit band as had played during the six days of rallies that took place when teachers walked out starting in late April. Nor was the crowd as large — about 150 on this morning instead of an overwhelming wave of tens of thousands.
Gentry pointed out the spots on the Capitol lawn where she had sat during the six-day walkout. She said she was in the House during the marathon all-night session at which the teacher-pay-raise package was passed.
"I learned a lot, which is why I'm back here," she said.
…Read the full article HERE
See related stories here:
Category: Education