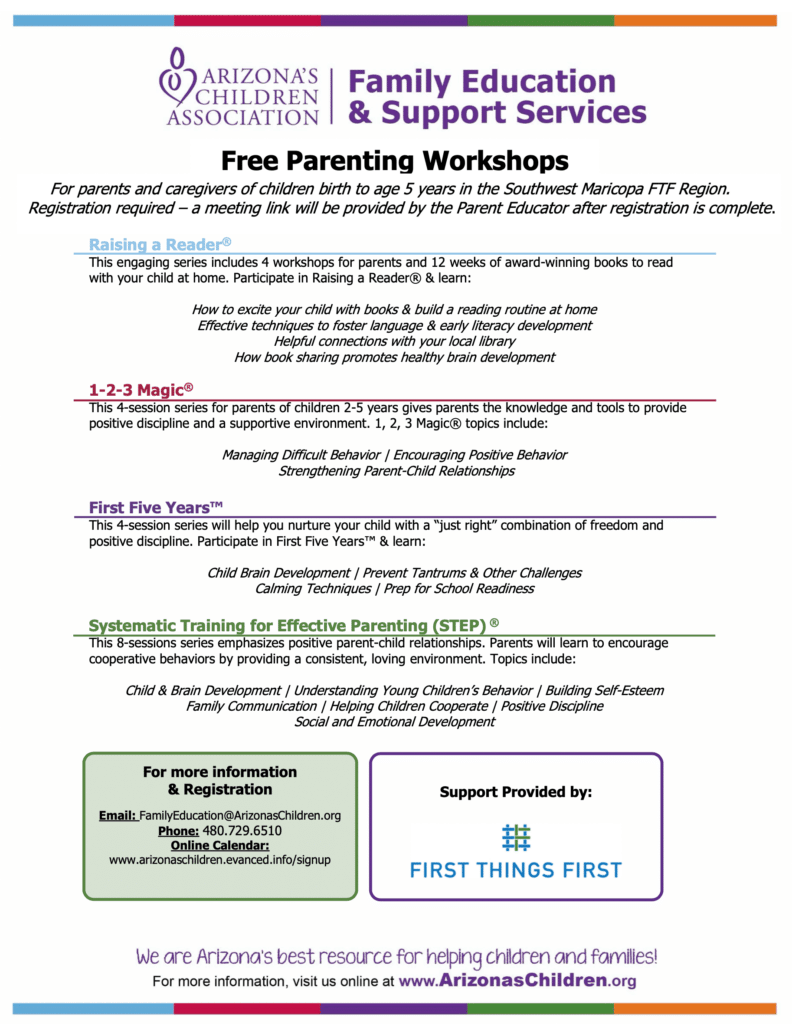 By the Arizona Children's Association
COCONINO COUNTY — The Arizona's Children Association will present free parenting workshops for parents and caregivers of children birth to age 3 years in the Coconino FTF Region.
Registration required – a meeting link will be provided by the Parent Educator after registration is complete.
Click on images for times, dates.