By the Arizona Children's Association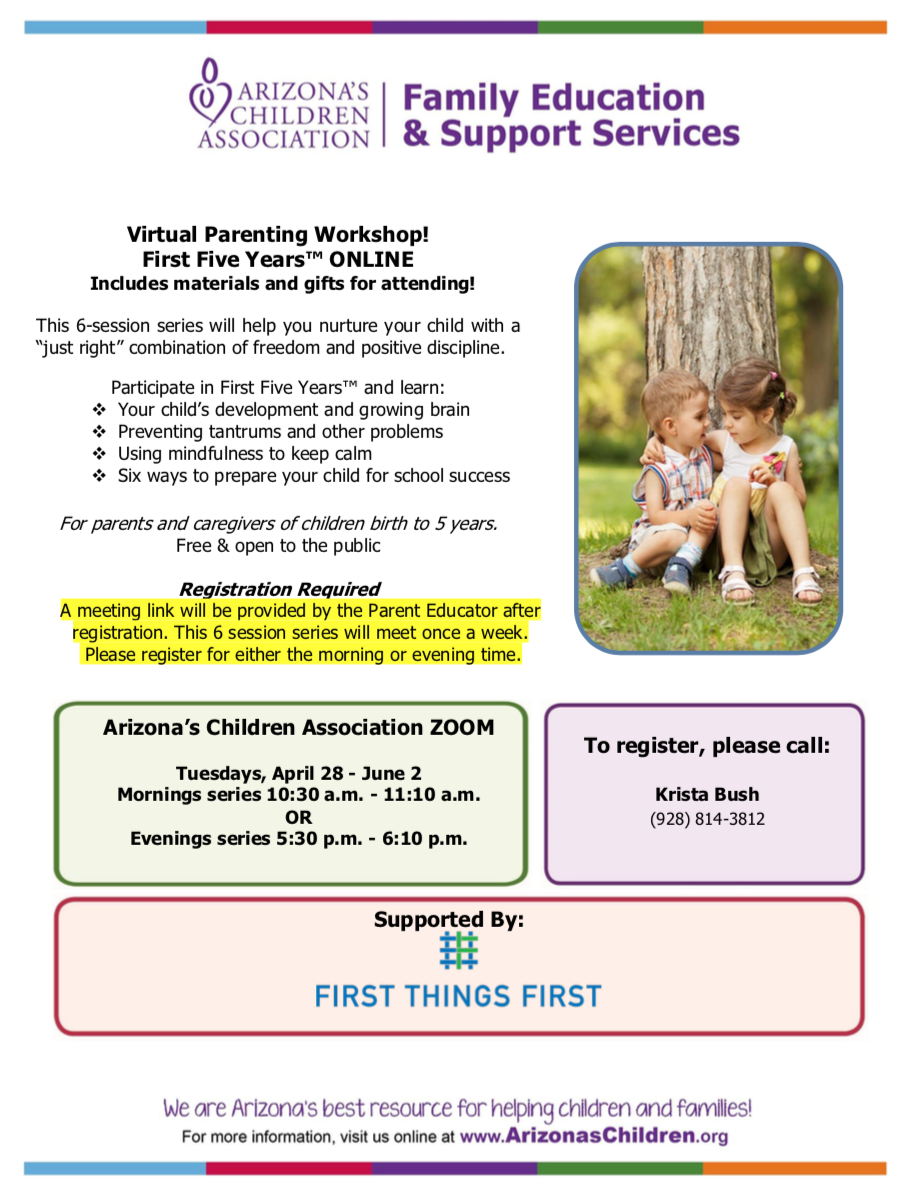 COCONINO COUNTY — The Arizona's Children Association will present its first "First Five Years" parenting workshop through Zoom.
Caregivers can access the workshop through Zoom on a computer, tablet or smartphone. The workshops consists of 6 weekly meetings for 40 minutes per session. Participants can choose between two meeting times for this workshop. Just a reminder, that these workshops are open to all caregivers with children birth to three years old. Caregivers of older children can join, also. This curriculum is designed for children through five years old. Registration is required for this workshop. Links will be sent, to participants who register, to access the workshop.