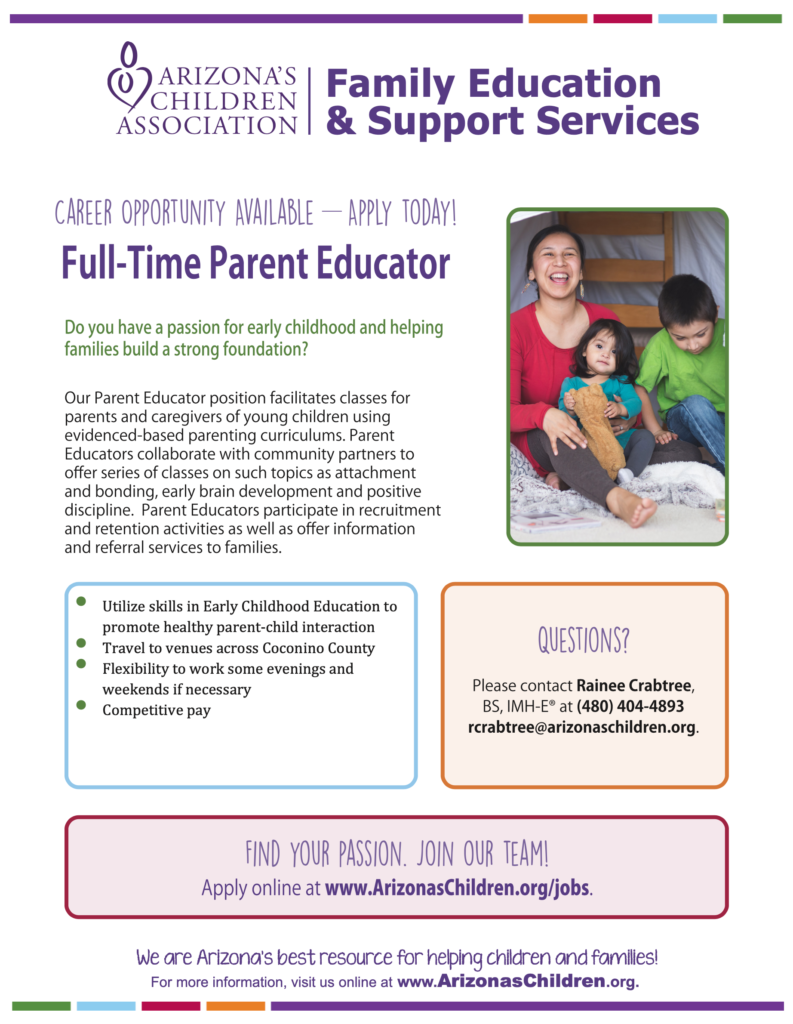 By Arizona's Children Association
Arizona's Children Association is seeking a parent educator for the First Things First Coconino region.
Do you want to positively impact the lives of children and their families? Do you want to be part of ensuring that every Arizona family has the resources and support needed to be safe, strong, and resilient? We are seeking a Parent Educator to join the team! As a Parent Educator you will have the opportunity to utilize evidence-informed and evidence-based program models to teach healthy parenting techniques to caregivers, expecting parents and families with children 0-5.
Click on image for more information. Contact Rainee Crabtree at 480-404-4893, send an email to rcrabtree@arizonaschildren.org or apply online at www.ArizonasChildren.org/jobs