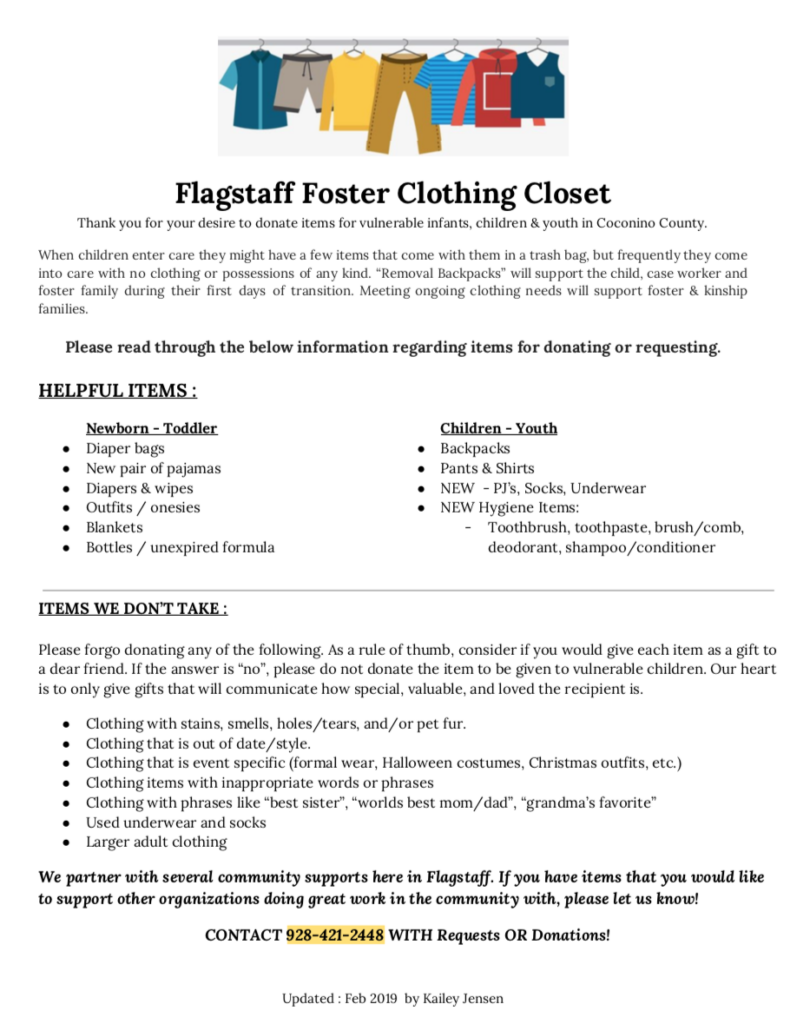 By Arizona1.27
Arizona1.27 is providing resources for parenting through these times.
Virtual support groups and TBRI:
Requesting physical resources for foster and kinship families during this time:
Support group, Community Connections, tangible goods needed – any families can reach out to kailey@az127.org and we will help get them connected.
Know of someone interested in becoming a CASA or foster parent? They can reach out to kailey@az127.org for more information!
Care Portal:
Tangible needs to strengthen families, most requested items – bedding (bunk beds, cribs, twins), kitchen tables, dressers, household items. This program is through local DCS and I can help you request support from Case Manager.
Unlicensed Kinship Families
Families needing tangible item(s) support to remain in-home instead of coming into care
Families needing tangible item(s) support to remove barrier of reunification
Young Adults that are aging out of foster care in Coconino and Yavapai counties
Bedding:
If you have a kinship or foster family needing new twins or cribs for new placements, please reach out to kailey@az127.org to help them get them!
Foster Clothing Closet:
Thank you for your desire to donate items for vulnerable infants, children & youth in Coconino County.
When children enter care they might have a few items that come with them in a trash bag, but frequently they come into care with no clothing or possessions of any kind. "Removal Backpacks" will support the child, case worker and foster family during their first days of transition. Meeting ongoing clothing needs will support foster & kinship families.
Contact ​928-421-2448​ WITH Requests OR Donations!
Category: Child Welfare, Health, Programs, Resources