By Melissa Blasius • Associated Press • ABC15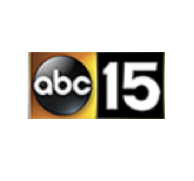 PHOENIX – A newly launched program aims to increase the number of qualified teachers in Arizona K-12 public schools by providing a tuition waiver for participating students at the three state universities.
Governor Doug Ducey, a Republican, first pitched the Arizona Teacher Academy idea in his "State of the State" speech in January. Tuesday, he announced 230 students enrolled for the first year.
"Teaching isn't just a job, it's a noble public service," Ducey said.
Aspiring teachers sign a deal to join the academy. For every one year they promise to work in Arizona schools, they get a one-year college tuition waiver.
…Read the full article HERE
Please see related stories:
Category: Education