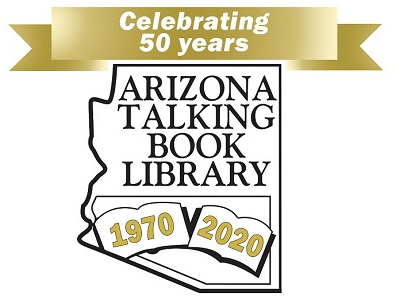 By the Arizona Talking Book Library
The Arizona Talking Book Library provides free audio book delivery service to the visually impaired and physically limited throughout Arizona, www.azlibrary.gov/talkingbooks. This service also includes a downloadable program called BARD (Braille and Audio Reading Download) as well as braille books and other materials. Each state is federally mandated by the Library of Congress to carry this program, www.loc.gov/nls.
The library has two levels of service and all applications can be found on the library's website. An individual's account is completed and signed by a medical professional and may be faxed back, 602-286-0444 or mailed back to 1030 N. 32ndSt. Phoenix, AZ 85008. Once returned, that individual's librarian contacts them to begin service.
The second level of service are the institutions that serve our individuals. These include schools from Head Start to university, care centers, senior centers, hospitals, and other service organizations. These applications can be found for either school or institutions on the library's website and is signed by the executive director of the department or the lead service member. Once completed, signed, and returned, the associated librarian will contact the organization's liaison to begin service.
For all other inquiries, please contact the library directly at talkingbooks@azlibrary.gov or 602-255-5578 (Metro Phoenix) or 800-255-5578.
Also, visit here for latest newsletter
Category: Education, Educational Opportunities, Programs, Resources