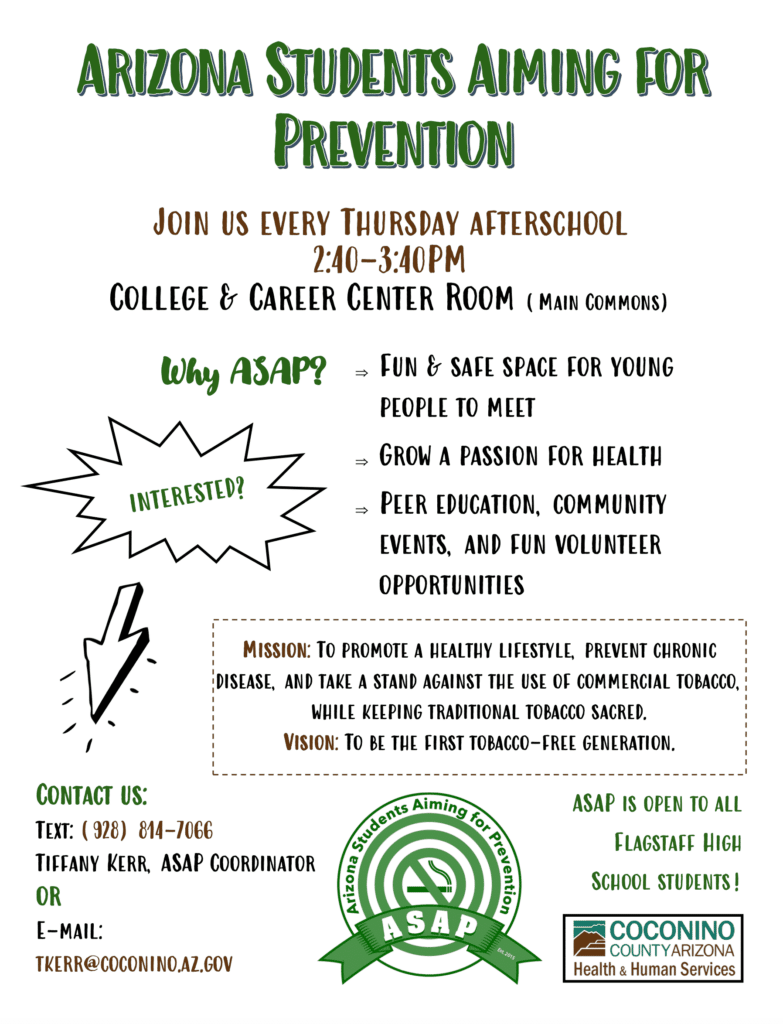 By Coconino County Health and Human Services — Tobacco & Chronic Disease
Arizona Students Aiming for Prevention (ASAP) meets from 2:40 to 3:40 p.m. every Thursday at the College & Career Center Room, Main Commons at Flagstaff High School.
Why ASAP?
Fun & safe space for young people to meet
Grow a passion for health
Peer education, community events, and fun volunteer opportunities
Mission: To promote a healthy lifestyle, prevent chronic disease, and take a stand against the use of commercial tobacco, while keeping traditional tobacco sacred.
Contact us:
ASAP is open to all Flagstaff High School students!
Vision: To be the first tobacco-free generation.