By Alia Beard Rau •  The Republic / azcentral.com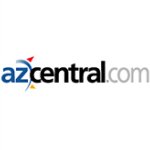 PLC Arts Academy at Scottsdale has $5,000 more to spend per student than Pine Strawberry Elementary District north of Payson.
It's not because its students are in one of Arizona's most well-to-do cities, or that they perform better on state tests, or that more kids are enrolled.
It's a direct result of how the state funds education for students with special needs: Arizona's spending on special education benefits schools with the fewest number of students who require it.
About one-third of Arizona students attend schools — most of which are charters — that receive more state money to serve students with special needs than those schools  actually spend for that purpose.
…Read the full article HERE
Category: Education