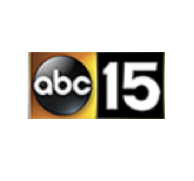 By Justin Pazera • ABC15
PHOENIX — School resource officers across Arizona are getting new training starting next week.
The idea came from a state lawmaker who didn't agree with Governor Doug Ducey's plan just to add more SROs. She says the issue is training them.
Representative Alma Hernandez tweeted the governor during his state of the state address earlier this year, saying Arizona needs counselors, not cops. Hernandez believes SROs need the training to identify students in a mental health crisis or how to de-escalate a situation.
Read the full article HERE
See more Arizona education news here:
Category: Education