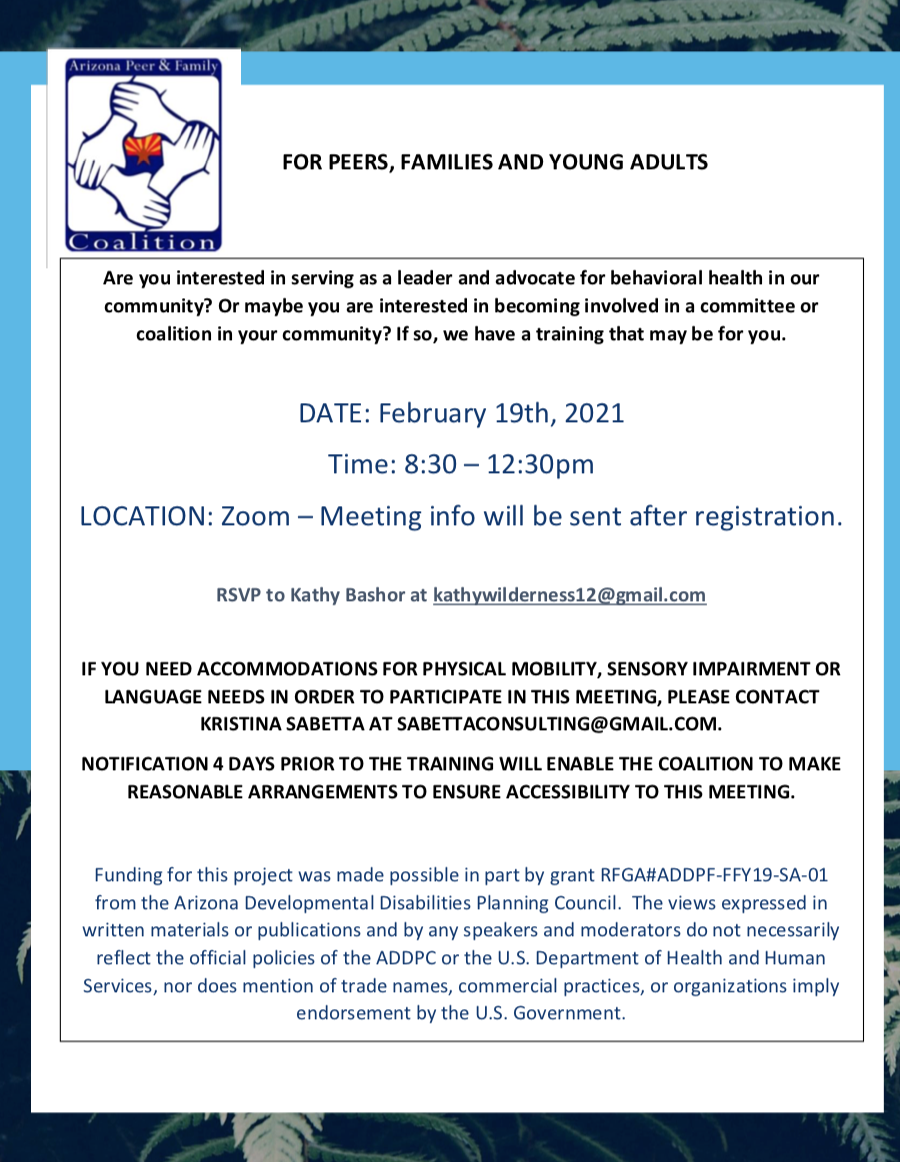 By the Arizona Peer & Family Coalition
Are you interested in serving as a leader and advocate for behavioral health in our community? Or maybe you are interested in becoming involved in a committee or coalition in your community? If so, we have a training that may be for you.
The Arizona Peer & Family Coalition will present peer, families and young adult virtual training from 8:30 a.m. to 12:30 p.m. Friday, Feb. 19.
LOCATION: Zoom – Meeting info will be sent after registration.
RSVP to Kathy Bashor at kathywilderness12@gmail.com
IF YOU NEED ACCOMMODATIONS FOR PHYSICAL MOBILITY, SENSORY IMPAIRMENT OR LANGUAGE NEEDS IN ORDER TO PARTICIPATE IN THIS MEETING, PLEASE CONTACT KRISTINA SABETTA AT SABETTACONSULTING@GMAIL.COM.
NOTIFICATION 4 DAYS PRIOR TO THE TRAINING WILL ENABLE THE COALITION TO MAKE REASONABLE ARRANGEMENTS TO ENSURE ACCESSIBILITY TO THIS MEETING.
Category: Arizona Peer & Family Coalition, Events