By Holiday Moore • Capitol Media Service • 91.5 KJZZ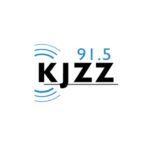 Governor Doug Ducey's aversion to the word "taxes" could keep Arizona's students from competing for jobs in the 21st century.
That's what even staunch allies are finding after the Governor's own appointed Classrooms First Initiative Council reviewed its two year study on school finance and reform.
The leader of the Classrooms First Initiative Council, Jim Swanson, normally supports the Governor.
"In some regard I give him credit for keeping his word," Swanson said, referring to the Governor's pledge to cut taxes every year.
But, he indicated education is not the place, nor is this the time. "I think that we have an extraordinary need in this state," Swanson said.
…Read the full article HERE
Please see related stories:
Category: Education