Click here for the entire e-newsletter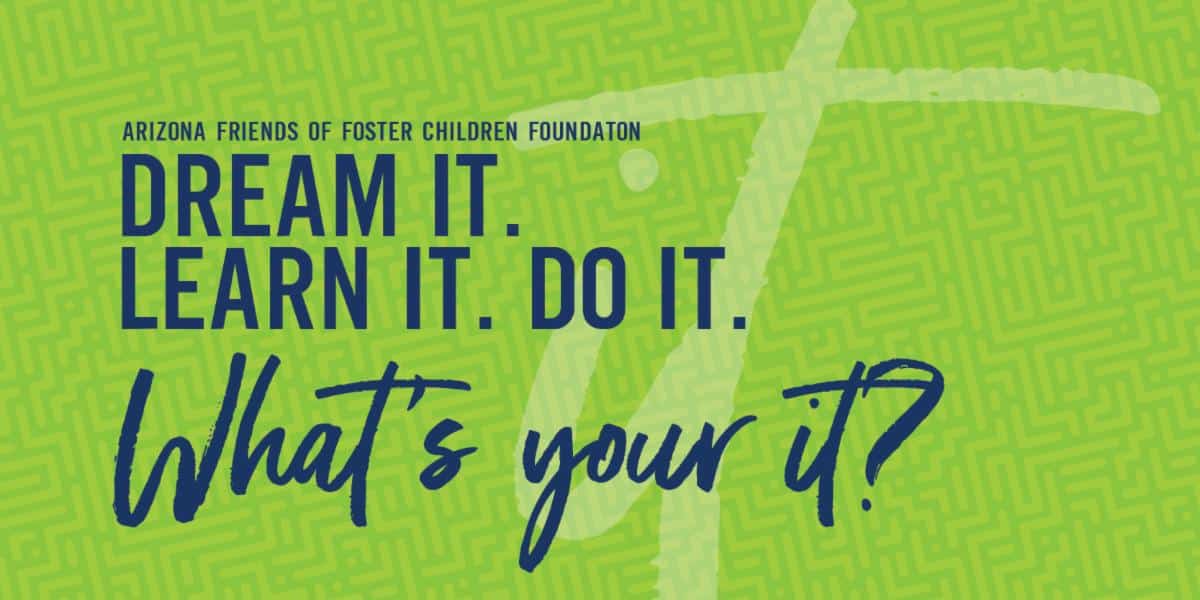 Hello!
AFFCF is pleased to bring you the latest information about the resources you need to help you and your student get ready for post-secondary studies.
If you are using Gmail, please be sure to click "View Entire Message" at the bottom of the screen so that you see the entire e-mail!
AFFCF SCHOLARSHIP APPLICATION
NOW OPEN
The AFFCF Scholarship application is now open for students who will be pursuing Associate degree or Bachelor degree programs during the Fall 2023 semester! The application will be open the entire month of June with a deadline of 6/30/23.
Eligible students will be:
Those who reached (or will be reaching) age 18 as wards of the state of Arizona or in tribal foster care in Arizona
Those who are under the age of 25
Those who have a cumulative GPA of 2.0 or higher (either from their final high school unofficial transcript or their most recent college unofficial transcript).
Those who (if they do not have a high school transcript with a GPA) earned their GED.
Those who will be enrolling in at least six credit hours in a degree-seeking program the Fall 2023 semester
Applicants can log in and out of the AFFCF Scholarship application as needed, it will save their work. Applicants will need the following to apply:
Unofficial transcript (final transcript from high school or most recent college transcript)
One letter of recommendation from a personal or academic reference. This can either be uploaded to the application or requested via e-mail through the application.
FAFSA Student Aid Report (SAR) if eligible for federal student aid
Fall 2023 class schedule
Knowledge of other financial aid and anticipated expenses for the Fall 2023 semester
The application also requires three short personal essays
Should you have any questions about the AFFCF Scholarship program or the application process, please reach out to Erika Klotz at eklotz@affcf.org or at (602) 775-5786.
DEADLINE ALERT – 6/30/23
Category: Education, Educational Opportunities, Programs, Resources