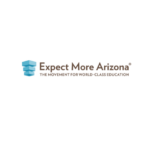 If all goes according to a set of goals supported by dozens of Arizona education and business groups, the state's elementary teachers will earn the national median of $56,000 in five years and most third-graders will read at grade level by 2030.
Those are among the benchmarks that make up the Arizona Education Progress Meter, a data-tracking effort education advocates hope will drive statewide policy decisions and address longstanding student achievement gaps.
The meter, developed by education nonprofits Expect More Arizona and the Center for the Future of Arizona, tracks areas — such as teacher pay, high school graduation rates and reading and math literacy — that indicate student achievement.
…Read the full article HERE
Please see related stories:
Category: Education