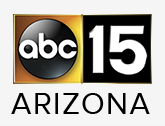 By ABC15
In order to address the unprecedented drop in student postsecondary enrollment in Arizona, Helios Education Foundation, College Success Arizona, and other community partners are implementing an initiative to re-engage students in their education and offer an incentive scholarship to eligible students.
Colleges and universities in Arizona are experiencing significant declines in student enrollment due to the COVID-19 pandemic, especially among first generation, low-income, and underserved students. Nationally, community college enrollment has fallen by 9.5 percent this year. In addition, Postsecondary enrollment for first-time freshmen (High School class of 2020) declined nearly 21.7 percent nationwide. In Arizona, statewide community college enrollment is down more than 16 percent.
Read the full article HERE
See more Arizona education news here:
See more courtesy of the Arizona Education News Service (AZEDNEWS):
Please see state education legislative news:
Request to Speak:
Children's Action Alliance — You have a voice at the capitol. The "Request to Speak" function is a simple and easy way to contact your legislators right from your own computer. It allows you to share your opinions and comments on bills electronically as they pass through the Arizona Senate and House of Representatives.
Expect More Arizona — Access the legislature's Request to Speak system to make your voice heard on important bills impacting public education. Simply complete this form and Expect More Arizona will set up an account on your behalf.
Category: Education