April 29, 2022
Bills | Take Action | Video
Support the Educators' Budget for Teacher Appreciation Week
Next week is National Teacher Appreciation Week! To show your appreciation and keep great teachers in the classroom in Arizona, sign on to support the Educators' Budget!
Arizona has a budget surplus of $5.3 Billion, and legislators don't appear to be any closer to agreement on a state budget. AEA has created the Educators' Budget that addresses the teacher shortage and makes voters interests in public education a priority. Read the Educators' Budget >>
Watch AEA Vice President Marisol Garcia's video presentation on the Educators' Budget >>
Funding these priorities will demonstrate the value Arizona has for our educators and can be accomplished with the surplus. It's time for a state budget that values educators and Arizona voters' priorities.
FY2023 K-12 Education Budget Priorities
ONGOING FUNDING: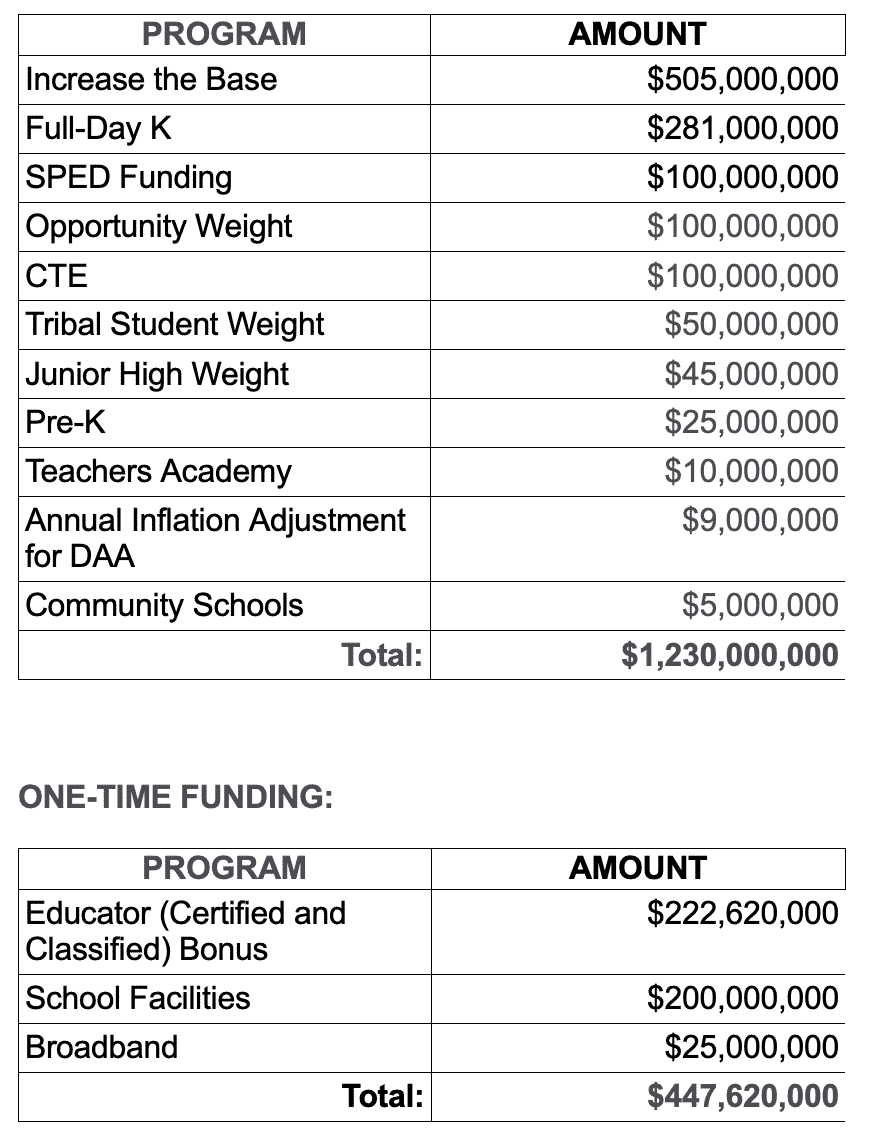 In addition to these funding priorities, permanent fixes are needed to address the constitutional aggregate school expenditure limit and the triggers in Prop 123 in order to prevent further cuts to education funding.
Category: Advocacy, Education, Educational Opportunities