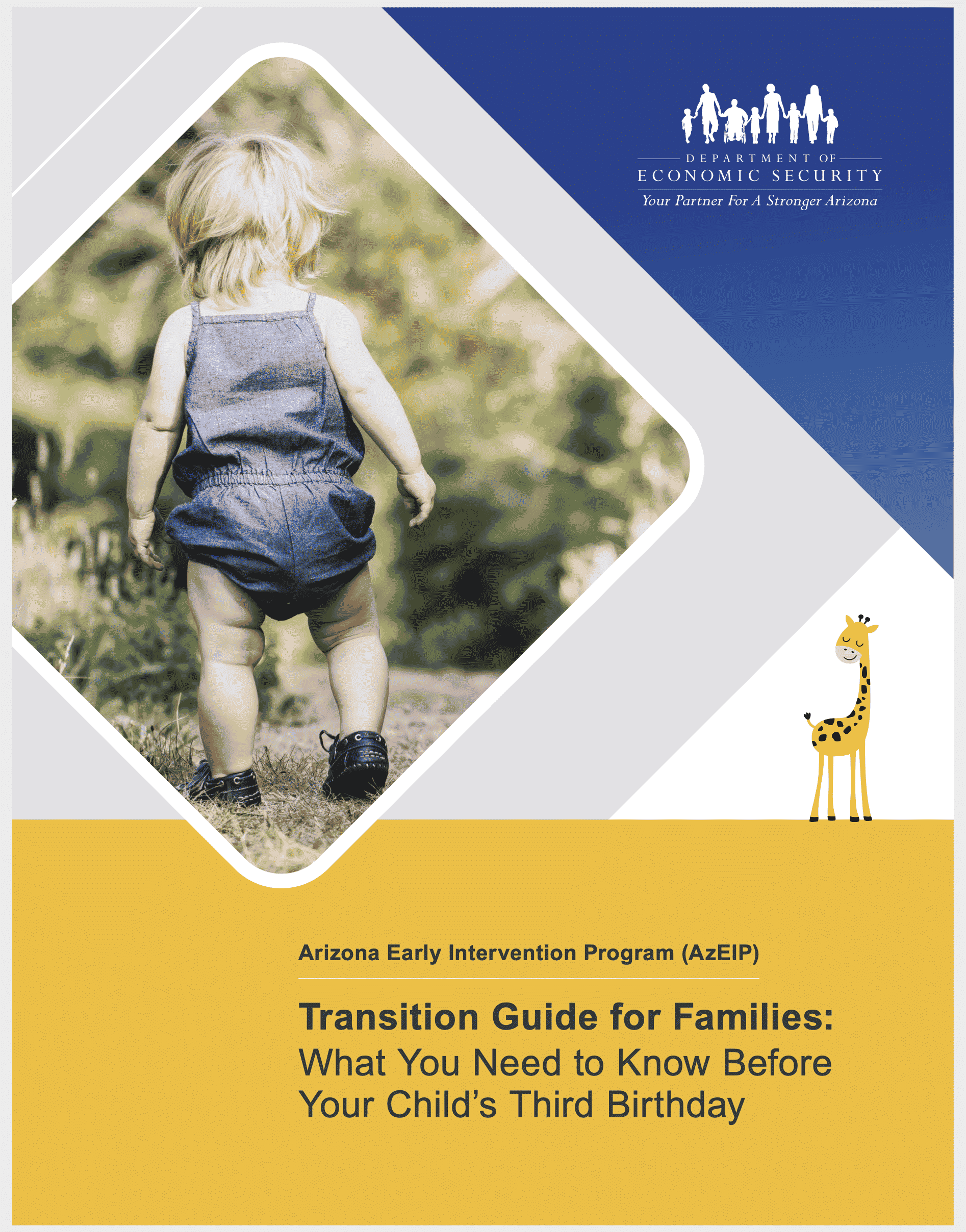 By the Arizona Department of Economic Security
The Arizona Early Intervention Program (AzEIP) has announced the release of revised 'Transition Guide for Families: What You Need to Know Before Your Child's Third Birthday."
The guide:
Provides information to help families through transition from AzEIP and understand next steps.

Provides an overview of the transition process, including timelines.

Includes questions for families to consider and discuss with service coordinators or other team members while navigating through the transition process.

Discusses family responsibilities during transition.

Includes a list of helpful resources.
Click here or on image above to see the revised guide.
Category: Child Welfare, Education, Programs, Resources