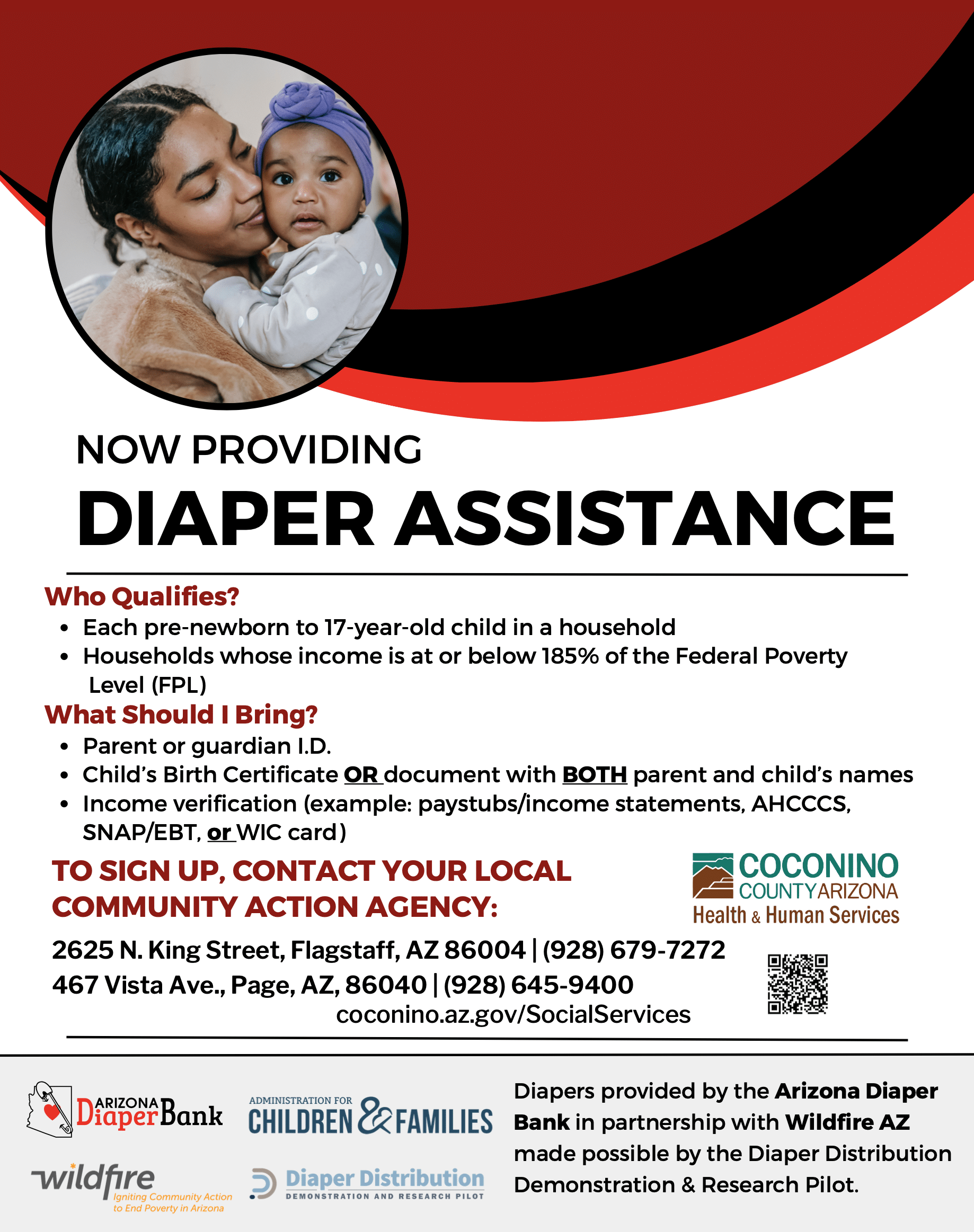 By Coconino County Health and Human Services
The Arizona Diaper Bank and partners are now providing diaper assistance.
Who Qualifies?
Each pre-newborn to 17-year-old child in a household
Households whose income is at or below 185% of the Federal Poverty Level (FPL)
What Should I Bring?
Parent or guardian I.D.
Child's Birth Certificate OR document with BOTH parent and child's names
Income verification (example: paystubs/income statements, AHCCCS, SNAP/EBT, or WIC card)
Diapers provided by the Arizona Diaper Bank in partnership with Wildfire AZ made possible by the Diaper Distribution Demonstration & Research Pilot and the Administration for Children & Families.
TO SIGN UP, CONTACT YOUR LOCAL COMMUNITY ACTION AGENCY:
2625 N. King Street, Flagstaff, AZ 86004 | 928-679-7272
467 Vista Ave., Page, AZ, 86040 | 928-645-9400
Category: Child Welfare, Health, Programs, Resources