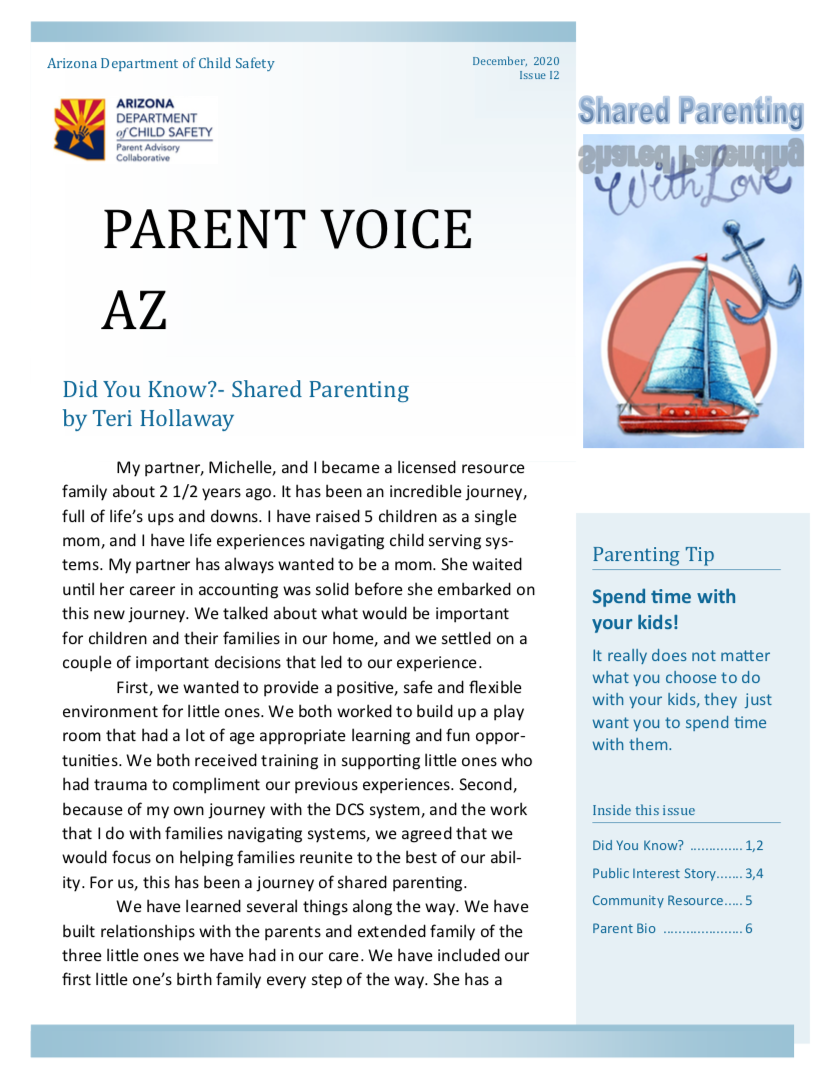 By Teri Hallaway • Foster Parent
My partner, Michelle, and I became a licensed resource family about 2 1/2 years ago. It has been an incredible journey, full of life's ups and downs. I have raised 5 children as a single mom, and I have life experiences navigating child serving sys- tems. My partner has always wanted to be a mom. She waited until her career in accounting was solid before she embarked on this new journey. We talked about what would be important
for children and their families in our home, and we settled on a couple of important decisions that led to our experience.
Read the full article HERE
Category: Advocacy, Child Welfare, Education, Programs, Resources