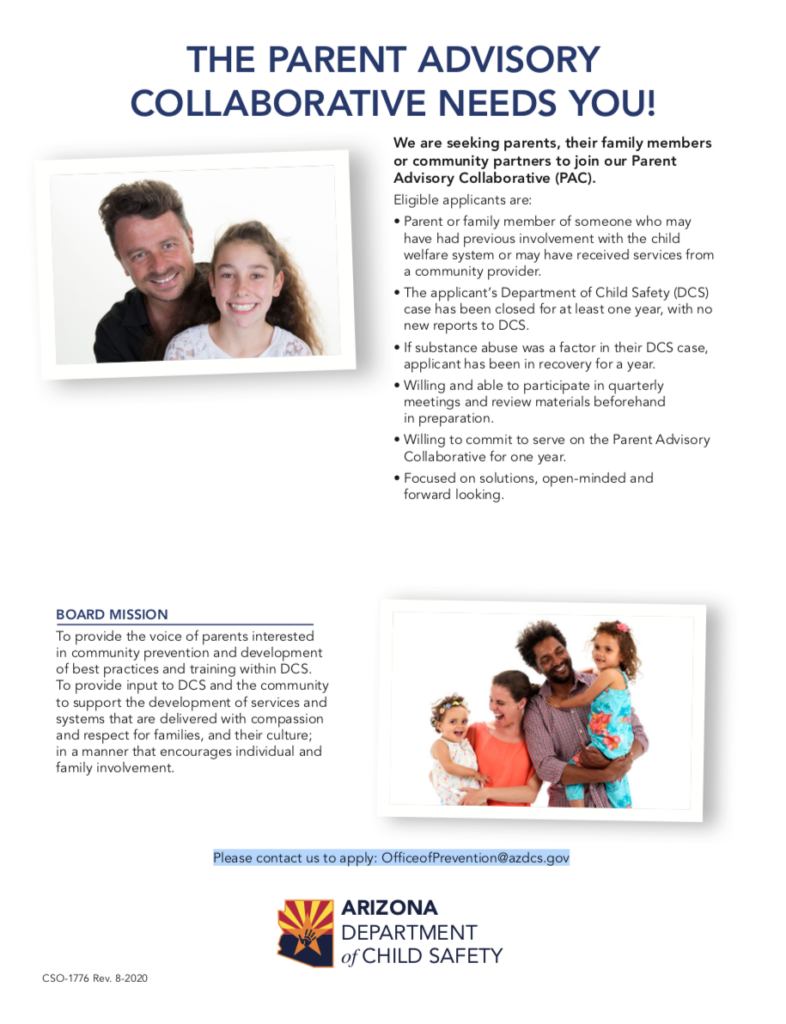 By the Arizona Department of Child Safety
The Arizona Department of Child Safety is seeking seeking parents, their family members or community partners to join our Parent Advisory Collaborative (PAC).
Eligible applicants are:
Parent or family member of someone who may have had previous involvement with the child welfare system or may have received services from a community provider.
The applicant's Department of Child Safety (DCS) case has been closed for at least one year, with no new reports to DCS.
If substance abuse was a factor in their DCS case, applicant has been in recovery for a year.
Willing and able to participate in quarterly meetings and review materials beforehand in preparation.
Willing to commit to serve on the Parent Advisory Collaborative for one year.
Focused on solutions, open-minded and forward looking.
BOARD MISSION
To provide the voice of parents interested
in community prevention and development of best practices and training within DCS. To provide input to DCS and the community to support the development of services and systems that are delivered with compassion and respect for families, and their culture;
in a manner that encourages individual and family involvement.
Category: Advocacy, Child Welfare, Health, Programs, Resources