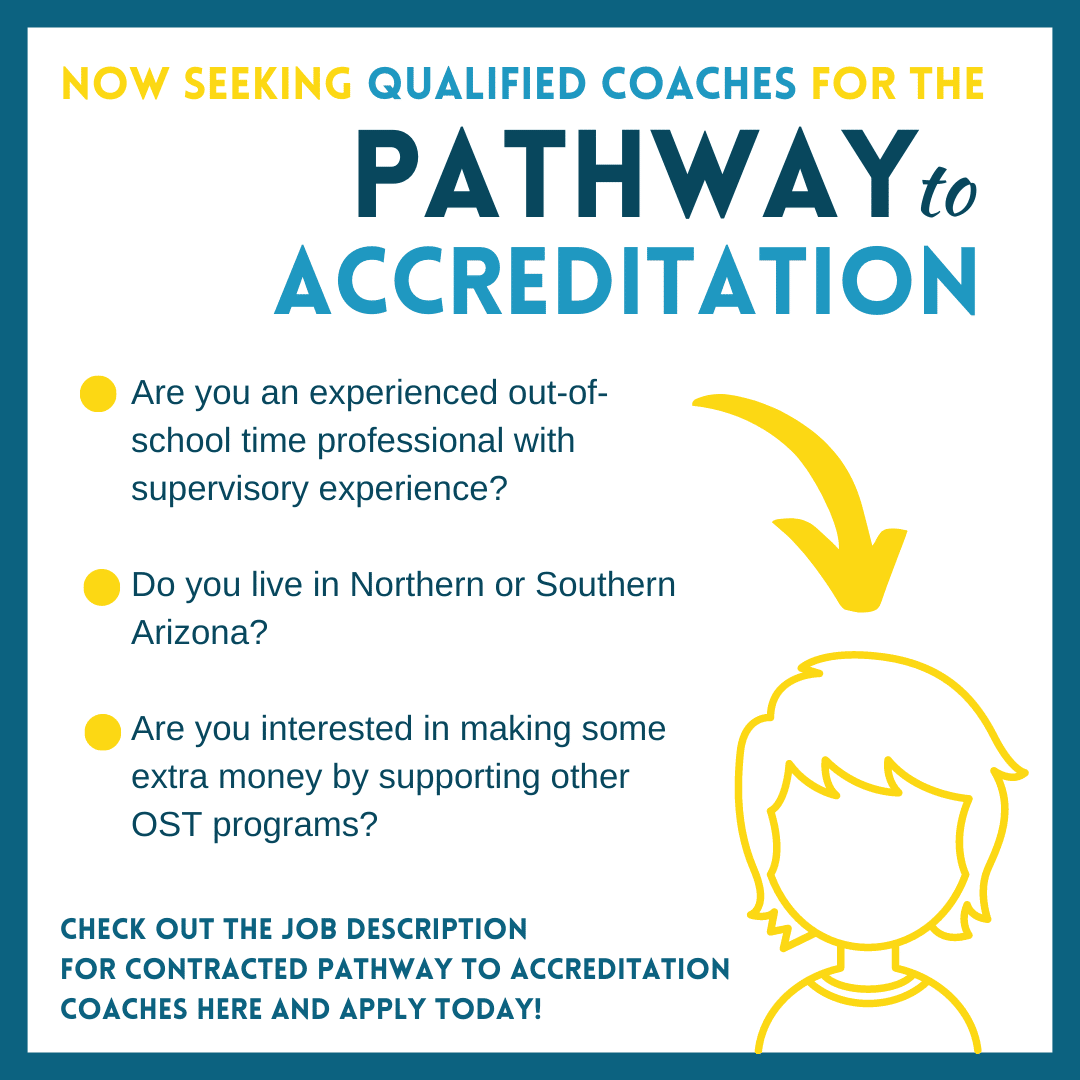 Congratulations to our 2022 Post Conference
Survey Winners!
Teri Pascual-Gerloff
Netty Castro
Leslie Olague
Araceli Rocha
Lily Houston
Deanna Baron
Daniel Embrosky
Stella Claw
Shannon Gene
Anthony Aranda
Elizabeth Biggs
Matthew Navarro
Cecily Avelino
Kathleen Cameron
Ariel Delgado
Rosie Dariush
Liisa Fox
Karen Robbins
Jeff Katzman
Valentine Murillo
Amber Ramsdell
Connor Special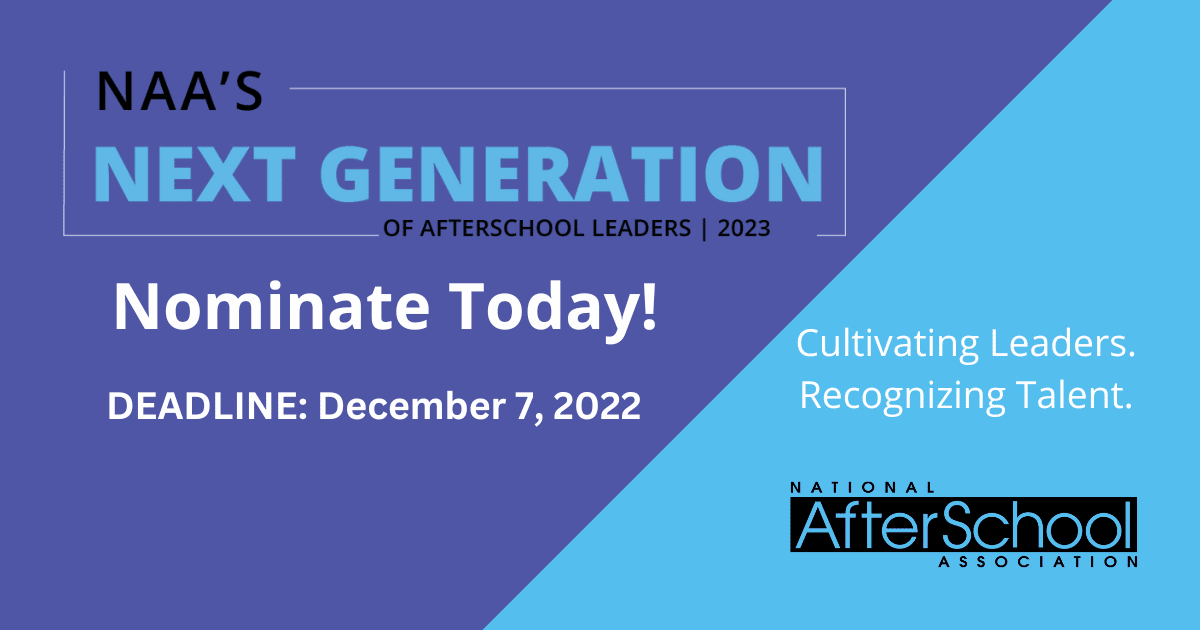 NAA's Next Generation of Afterschool Leaders identifies young leaders and recognizes and cultivates the talent of afterschool evangelists who have the potential to influence the field of afterschool for years to come.
If you know of a candidate worthy of this honor, review the information below and submit your nomination today!
NOMINATION INFORMATION
For the Next Generation of Afterschool Leaders 2022, NAA will highlight individuals age 30 or under who are:
Active in the broader afterschool community, including, but not limited to, membership in NAA and its state affiliates
Actively engaged in efforts to elevate the afterschool field and profession
The deadline to submit is December 7, 2022.
GET YOUR NOMINATIONS IN TODAY!
azafterschool.org | info@azafterschool.org | 602.734.5434
Category: Education, Educational Opportunities, Programs, Resources