October 28, 2023
Phoenix Convention Center
North Building
ONLY 5 DAYS REMAIN BEFORE RATES INCREASE!
Group Rate (10 or more) $120. from 8/15- 9/30
Regular Rate $135. from 8/15-9/30
Late Rate $200 from 10/1-10/7
NO REGISTRATION AFTER OCTOBER 7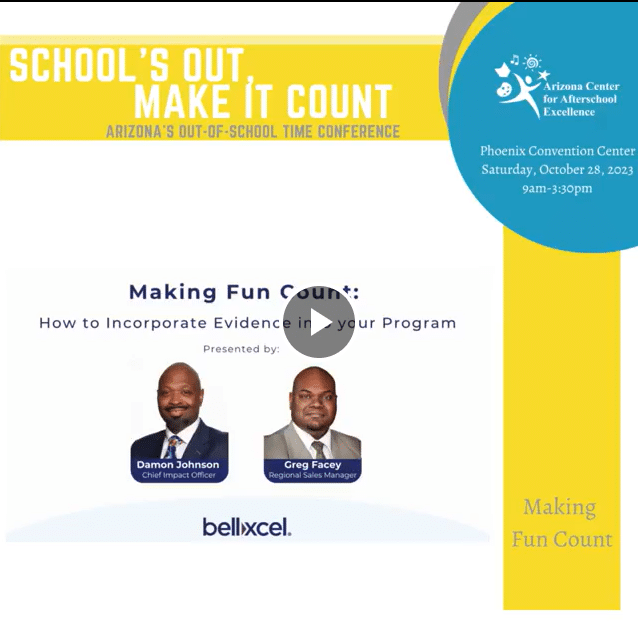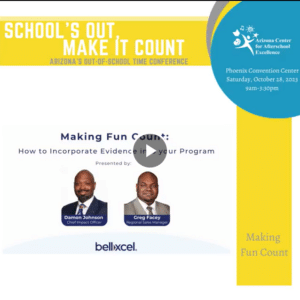 Workshop: Making Fun Count: How to Incorporate Evidence Into Your Youth Program
Organization: BellXcel
AzCASE Standards:
III. Intentional Programming & Activities
VI. Program Management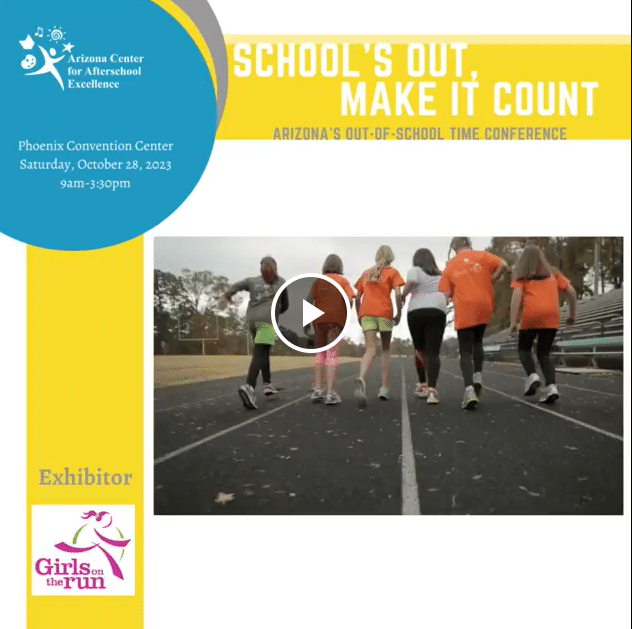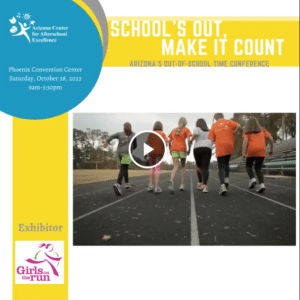 Exhibitor Spotlight- Girls on the Run offers programs designed to inspire girls of all abilities to recognize and embrace their inner strength and make meaningful connections with others. Trained coaches use physical activity and dynamic discussions to build social, emotional and physical skills while encouraging healthy habits for life.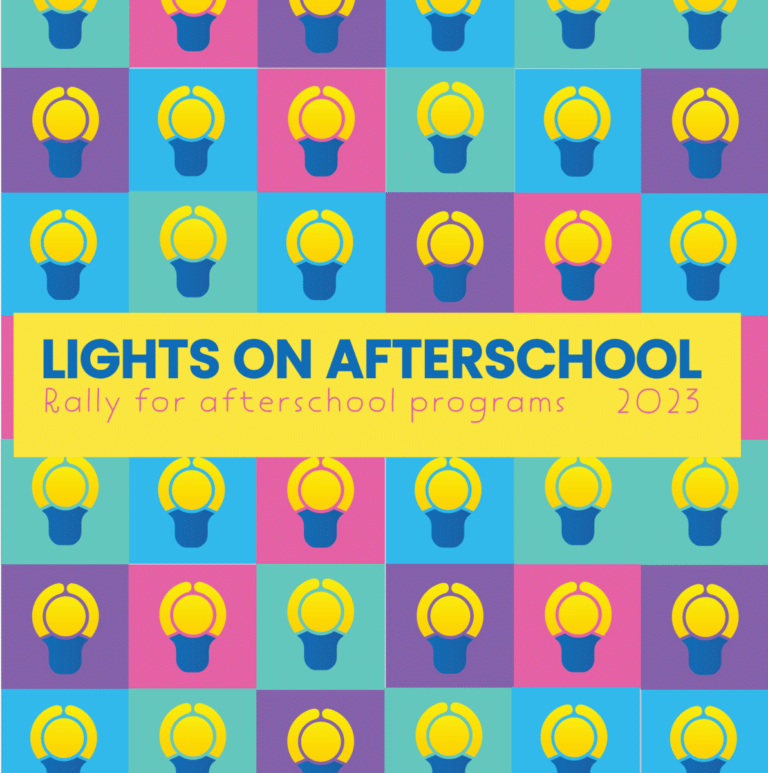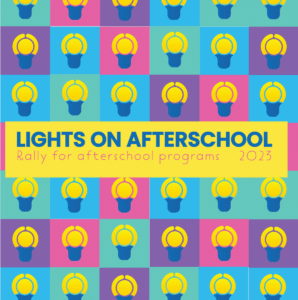 Registration for the #LightsOnAfterschool is now open!
#LightsOnAfterschool, the national showcase for OST & summer learning programs, is around the corner! Sign up and see how you can join the nationwide celebration on
October 26!
http://3to6.co/LightsOn-Signup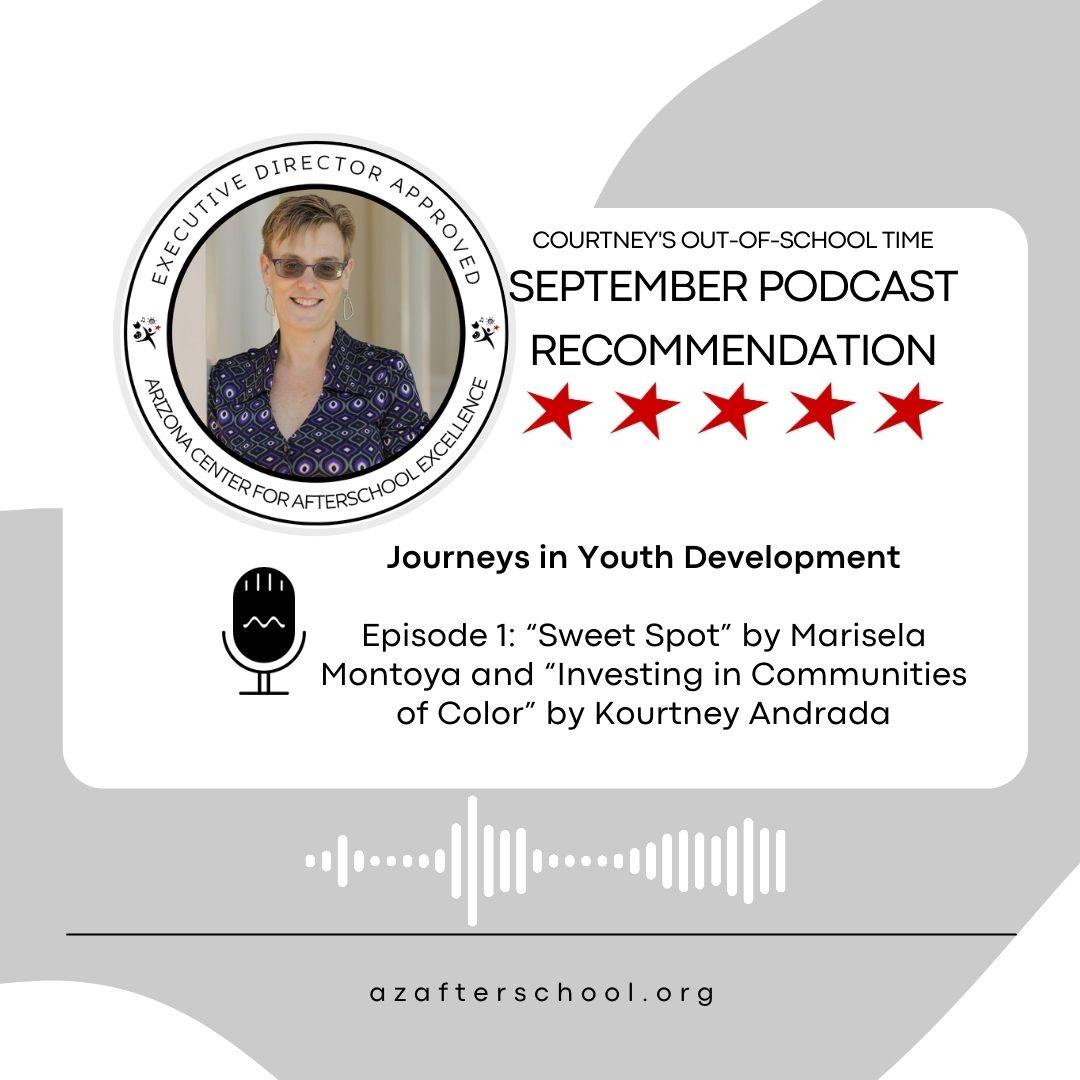 Courtney's Out-Of-School Time Podcast Playlist September Recommendation: Journeys in Youth Development, Episode 1
"Sweet Spot" by Marisela Montoya and "Investing in Communities of Color" by Kourtney Andrada
Marisela and Kourtney's essays appear in the book co-edited by NIOST, The Heartbeat of the Youth Development Field: Professional Journeys of Growth, Connection, and Transformation. Through both research and personal essays, the book shines a light on the intricate connections between research and practice, touching upon both the vulnerability and triumph of youth development work. The passionate voices of youth workers in this volume lead to the inescapable conclusion that programs and policies for youth must be informed by these same voices and the values they express.
Listen to the 20-minute episode at tinyurl.com/y86ycr9d and find the Journeys in Youth Development Podcast wherever you listen to podcasts – including Spotify, Apple Podcasts, and iHeart Radio.
azafterschool.org | info@azafterschool.org | 602-734-5434
Category: Education, Educational Opportunities, Programs, Resources