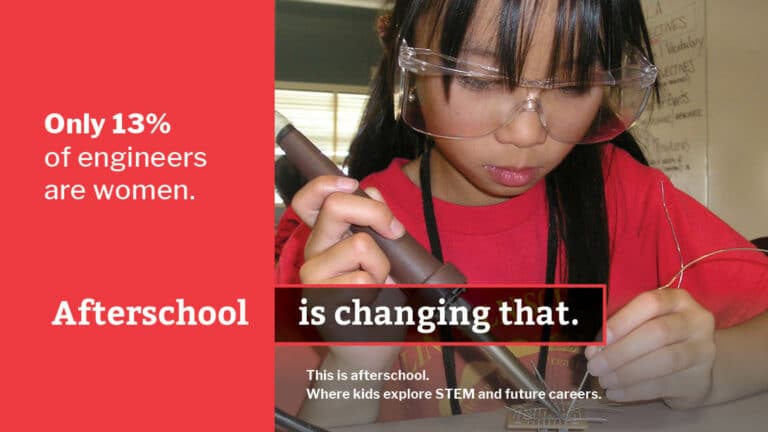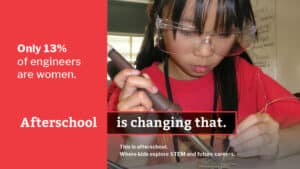 Engage Youth in Engineering with this Free Program
Meta Engineer for a Week Seeks Facilitators
Looking for a free STEM program to bring to the youth you serve? Register for Meta Engineer for the Week (EFTW), a program that introduces engineering to learners (ages 11-18) historically underrepresented in STEM. Over the course of 15 – 20 hours, learners work alongside adult facilitators to build tech prototypes that address a social issue of their choice.
Arizona Science Center is hosting the Educate to Innovate Conference on Friday, January 27, 2023. from 10:00 a.m. – 4:30 p.m. During that time, educators from across the state will gather in-person to experience professional development that showcases activities and resources to engage learners in quality, research-based, STEM content!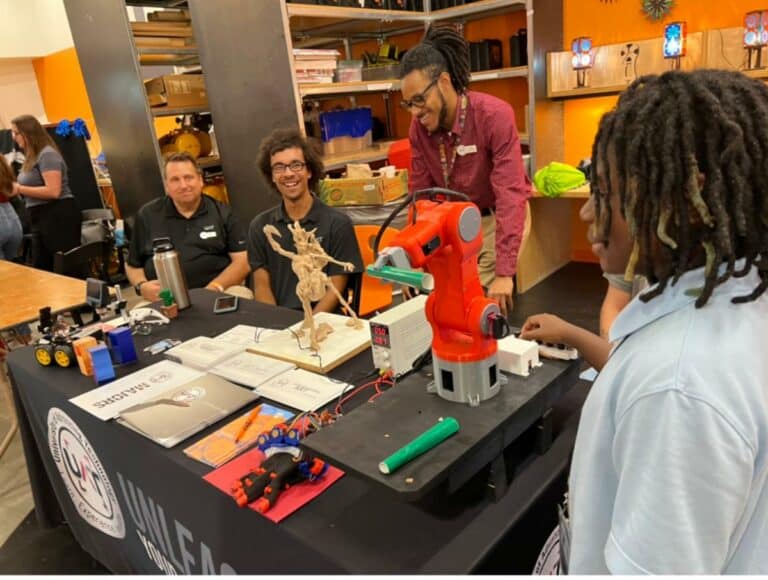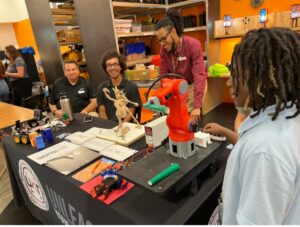 AZEdNews
Real-World STEM Opportunities at Avondale Schools
Avondale Elementary School District is elevating opportunities for children in STEM to have career-focused explorations with the Chief Science Officers program.
In collaboration with the SciTech Institute, students from grades sixth through eighth have the opportunity to run for the position and be elected by their peers. Once elected, the CSO's take the lead in bringing STEM and STEAM opportunities to their school and community.
The Glendale Star
Arizona Cardinals Donate $10,000 to 'Girls in STEM' Program
On behalf of the Arizona Cardinals, Nicole Bidwill and Cardinals offensive lineman Kelvin Beachum recently presented the Arizona Science Center with a $10,000 donation toward its Girls in STEM program.
The goal for the Girls in STEM program is to get girls in grades 4 through 8 involved in the STEM — science, technology, engineering and math — community, through interactive and fun activities to help the next generation of women in STEM.
U.S. Education and Labor Departments Announce Initiative to Focus on K-12 Student Career Experiences
Afterschool Snack
On November 14, the U.S. Department of Education announced its joint effort with the Department of Commerce and Labor, "Raise the Bar: Unlocking Career Success," an initiative to connect K-12 education, post-secondary education, and workforce programs to prepare youth for the jobs of tomorrow.
The partnership emphasizes engaging youth in career pathway opportunities and work-based learning experiences before they graduate high school, including experiences that help students earn industry credentials, earn college credit, and participate in registered apprenticeships in areas such as science, infrastructure, automotive services, and cybersecurity. It builds on the 2023 budget proposal of the Biden administration for a $200 million investment in "Career-Connected High Schools" that has yet to pass.
Category: Education, Educational Opportunities, Programs, Resources