4th Annual SheTech Explorer Day in Tucson
March 1, 2023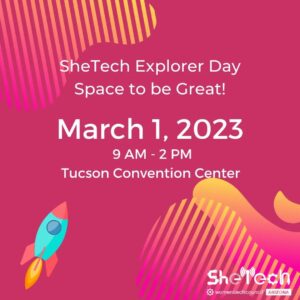 The City of Tucson Office of Economic Initiatives announced open registration for the fourth annual SheTech Explorer Day in Arizona. SheTech Explorer Day is a free event for high school girls, featuring hands-on STEM activities alongside women professionals from a variety of backgrounds and industries. The goal is to activate, engage, and inspire local high school girls into STEM degrees and careers. The theme of this year's event is Space to be Great!
SheTech Explorer Day will be held on March 1, 2023, at the Tucson Convention Center, from 9 a.m. to 2 p.m., co-hosted with the Pima County School Superintendent's Office. The event will draw 300 girls from high schools across the region to connect with industry professionals and higher education partners in order to problem-solve and explore STEM careers. Activities will include workshops, exhibits, and guest speakers.
New Resource: Flipside Science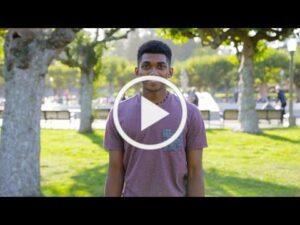 Flipside Science features media-rich units perfect for educators looking to engage their students in design thinking activities around environmental issues. This engaging and upbeat collection of videos, hosted by youth from the California Academy of Sciences, and associated lessons explores how local communities are addressing environmental problems with solutions ranging from vertical farming to greywater recycling. Check out the units on energy, food, water, and ocean health and more!
STEM Learning >> In the News
AzEdNews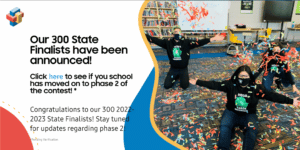 Seven AZ Public Schools Selected as State Finalists in Samsung Solve for Tomorrow STEM Competition
Samsung Electronics America announced that 300 public schools across America have been named State Finalists in the 13th annual Samsung Solve for Tomorrow national competition, including seven public schools in Arizona.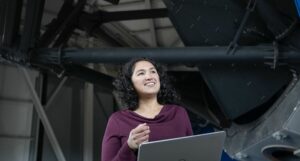 Astronomy Magazine
Rising Star in Astronomy: NAU Professor Cristina Thomas
Cristina Thomas fondly remembers looking at the Moon through her family's small telescope. She also remembers "a big picture book" she had at age 7 or 8, "that described the planets, that had these giant new Voyager pictures in it." Then there was an open house at the Jet Propulsion Laboratory that she attended as a teen, where she talked to the scientists. That experience, she says, "helped solidify … this is a thing that people do as a job. I thought: 'I wanted to be an astronomer.' "
STEM Innovations + Discoveries to Inspire Youth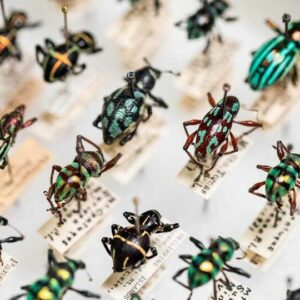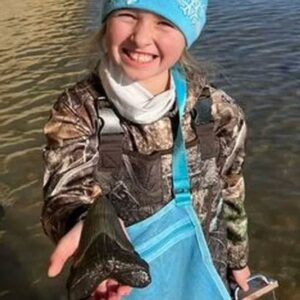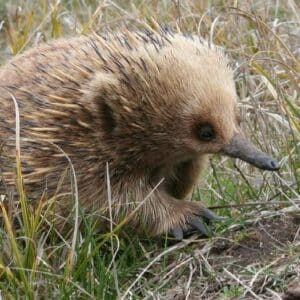 Category: Educational Opportunities, Programs, Resources