Celebrate Lights On Afterschool with NASA!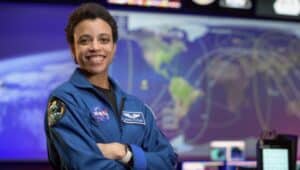 Join the Afterschool Alliance, NASA, and Million Girls Moonshot for a virtual Lights On Afterschool event, featuring a pre-recorded interaction at the International Space Station with astronaut Jessica Watkins and actress Keke Palmer. During the event, scientists and engineers will answer your questions about all things NASA missions and careers!
Join us
Thursday, October 20, 4:20 PM ET
as we celebrate Lights On Afterschool with an exciting discussion about NASA missions and STEM careers. Organize a watch party in your afterschool program to highlight STEM in afterschool!
Programs can submit questions to be answered live by NASA, using our question submission form.
Introduce Your Learners to Engineering Today!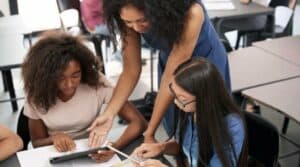 Looking for a new activity for your out-of-school time program?
Meta's Engineer for the Week (EFTW)
is a free STEM program that exposes youth to the wonderful field of engineering. Best of all, you don't need experience in computer science to become a facilitator! All you need is:
To be 18 years or older
To engage any number of learners between the ages of 11-18
To have a minimum of 15 available hours with your learners
To have access to a computer and internet
To believe that all learners should have equal opportunities to build their futures
Does this sound like you? If so,
register here
. Once you do, you'll gain instant access to the Facilitator Portal, which includes all the necessary resources to plan your implementation!
WEBINAR] Addressing STEM Stereotypes with Youth and Young Adults
October 13 | 11 AM – 12 PM PT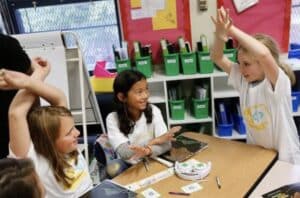 National Girls Collaborative Project invites you to learn how to combat pervasive STEM stereotypes with youth and young adults. This webinar is the first of a
two-webinar series
on addressing STEM stereotypes with children and youth. This webinar will dig deeply into research and best practices related to addressing STEM stereotypes with older youth and young adults. Researchers and educators will share strategies and resources to counter and break down STEM stereotypes.
Confirmed speakers include:
Claudia Fracchiolla, American Physical Society (APS)
Michelle Higgins, The University of Arizona
Scottsdale, AZ Teen's Nonprofit Launches STEM Olympiad Competition to Help More Students Get Interested in STEM
STEMducate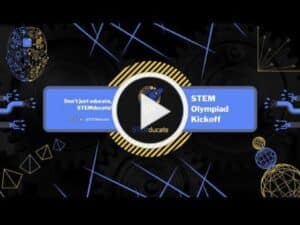 Right now we are in an educational revolution, a time where education must refocus in order to best prepare students for their futures. Leading the effort for this refocusing goal is local Scottsdale, AZ teen Zack Okun, and the nonprofit he founded, STEMducate.
STEMducate is dedicated to advocating and sharing the importance of STEM learning for all age groups. STEM education promotes real-world critical thinking skills that focus on Science, Technology, Engineering, and Mathematics.
City Sun Times
Barrett-Jackson, SciTech Institute Launch New Automotive STEM Initiative for Arizona Students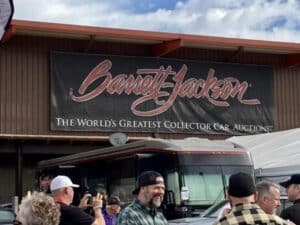 Barrett-Jackson collector car auctions has announced the launch of Gearing Towards the Future, the auction company's new community, education and outreach initiative focused on STEM education.
Created in conjunction with SciTech Institute, the program will serve a leading role in encouraging and developing future automotive engineers and technicians through learning modules focused on teaching young people how to solve problems and develop new skills using challenge-based contests related to automobiles.
TODAY
All-female Flight Introducing Young Women to STEM Careers Makes Historic Landing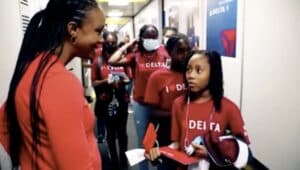 Imagine flights fueled by girl power, soaring new career paths for young women.
Delta Air Lines' WING program (Women Inspiring the Next Generation) has been making that a reality since 2015 by putting girls on flights manned exclusively by women.
And WING just took off again with a historic flight that has the potential to lead its more than 100 passengers beyond the skies.
Category: Education, Educational Opportunities, Programs, Resources