We're excited to announce that Bright Beginnings is the first out-of-school time program to achieve accreditation through the AZCASE Pathway to Accreditation!
To become an accredited program Bright Beginnings completed a guided continuous quality improvement process, gathered and submitted significant documentation, participated in an accreditation site visit, and received scores congruent with an exemplary quality program.
Bright Beginnings School Age Afterschool Program consists of passionate staff who dedicate their time to the community and the field of Early Childhood Education. This program aims to promote social-emotional growth and development and build positive relationships with the children and families. Bright Beginnings also advocates for families who need assistance receiving services within the community.
You can learn more about the Pathway to Accreditation by visiting the AZCASE website at: https://azafterschool.org/promoting-quality/accreditation/
You can learn more about Bright Beginnings by visiting their website at https://www.brightbeginningsaz.com/

Governor Hobbs Expands Child Care Options for Arizona Families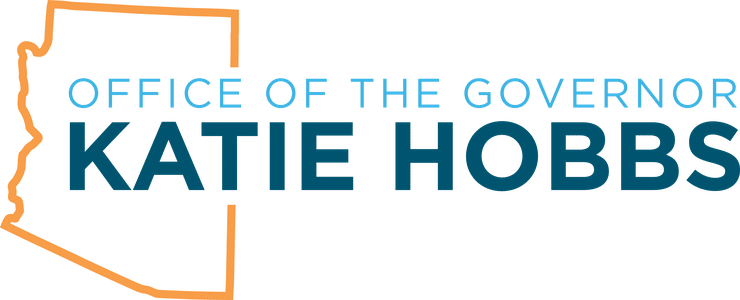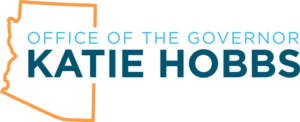 PHOENIX – Governor Katie Hobbs is taking action to ensure that more children in Arizona have access to affordable, quality child care and school-age programming.
First, Governor Hobbs will offer more access and flexibility to families with school-age children (ages 5-12). The Governor has instructed the Department of Health Services (DHS) and the Department of Economic Security (DES) to broaden the types of afterschool, summer, and enrichment programs eligible for licensure by creating a separate child care license for "out-of-school time" programs. This will streamline the process for these programs to accept child care assistance by meeting the high quality standards in the federal Child Care and Development Block Grant.
In the coming months, DHS and DES will convene a broad group of stakeholders including providers, schools, youth development organizations, families, and others to provide their leadership and input to this process.
"Access to child care not only ensures that children are in a safe, caring environment, but it gives families the ability to work or pursue higher education or training," said Governor Katie Hobbs. "Organizations such as the Boys and Girls Club, YMCA, the Arizona Center for Afterschool Excellence, and a diverse set of other stakeholders from across the state will collaborate on this effort together to provide more child care opportunities for families."
This effort finally responds to out of school time programs who have elevated this issue for a number of years. It also builds on the work done during this legislative session by Rep. Matt Gress who brought stakeholders together multiple times to further discuss expanding access to child care assistance.
Continue Reading/View Comments
Arizona Youth Leadership Forum Western Region: June 5-9
Arizona Youth Leadership Forum Central Region: June 12-16
Cost: FREE
The Western and Central Region AZYLF conferences are for youth and young adults who have disabilities, who are either currently in high school, or who are under the age of 30 (whether or not they are students).
Arizona Youth Leadership Forum for Indigenous Youth & Young Adults: June 21-25
This AZYLF conference is for indigenous youth and young adults who do and do not have disabilities, who are either currently in high school, or who are under the age of 30 (whether or not they are students).
Learn more & apply here: https://bit.ly/3ArWI02

Exciting News from PAXIS!
PAX Tools Human Services Training
Now Offered as a Self-paced Option!
Participants can complete training
at their own pace!
PAXIS Institute is excited to offer no-cost PAX Tools Human Services training as a self-paced option. Participants have two weeks to complete the modules (6 hours of content). Plus, if you complete the training during non-work hours, you are eligible for a $100 Amazon Gift Card.
Training and materials are offered at no cost to you!
Register now for an upcoming training:
Additional dates coming soon: https://www.paxis.org/pax-arizona/
azafterschool.org | info@azafterschool.org | 602.734.5434
Category: Education, Educational Opportunities, Programs, Resources