Hello,
The big birthday bash is only about a month away, 37 days to be exact but who is counting. Make sure you don't miss the registration deadline to get your group registered at the special group rate. Find out how to become a conference volunteer, we unveil a few more amazing giveaways you can win at the 30th annual conference.
~ The AzCASE Team
Do you know someone who should be receiving this updated information? Did you receive this email from a coworker and want to receive it directly? Send an email to info@azaftershool.org requesting to be added to the Journal email list.
Continuing Education Credits (CEUs)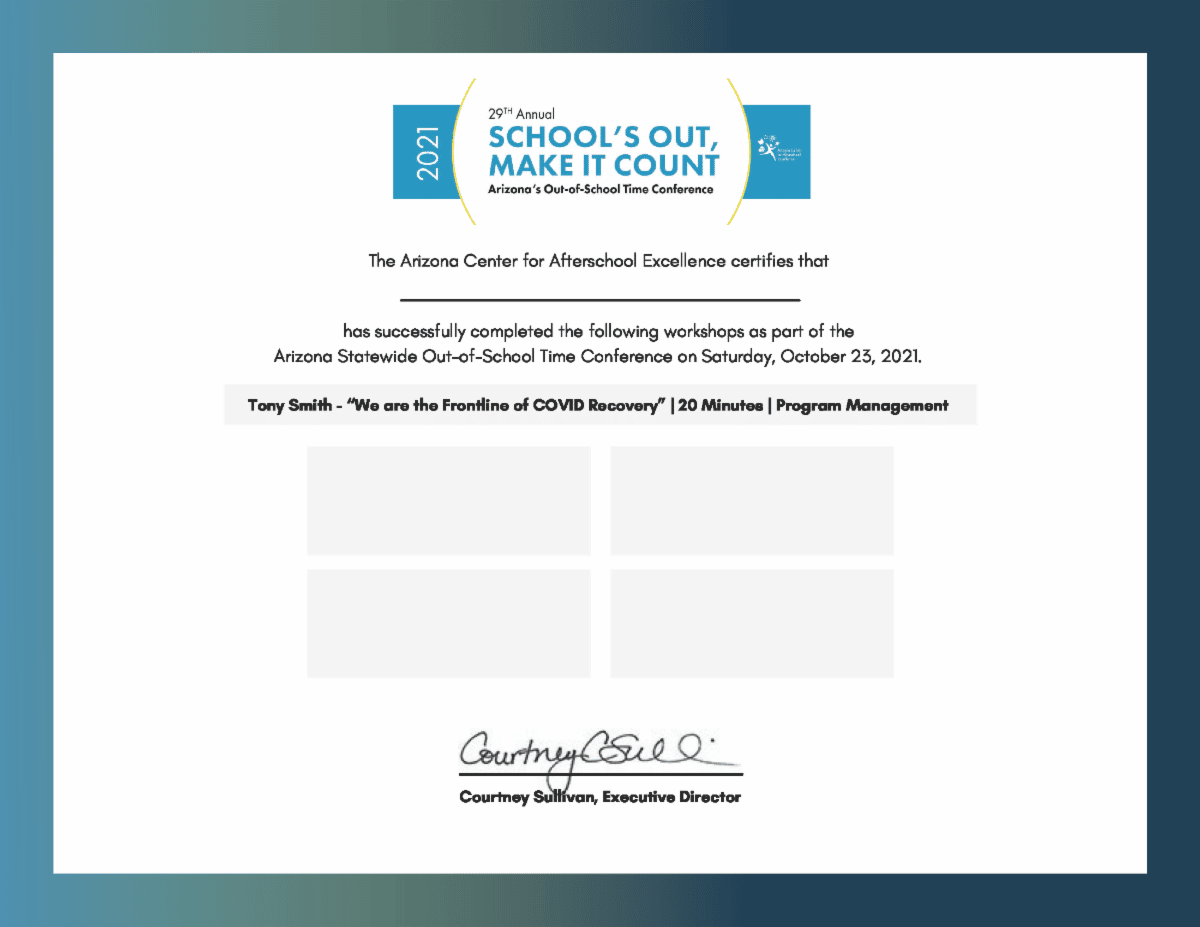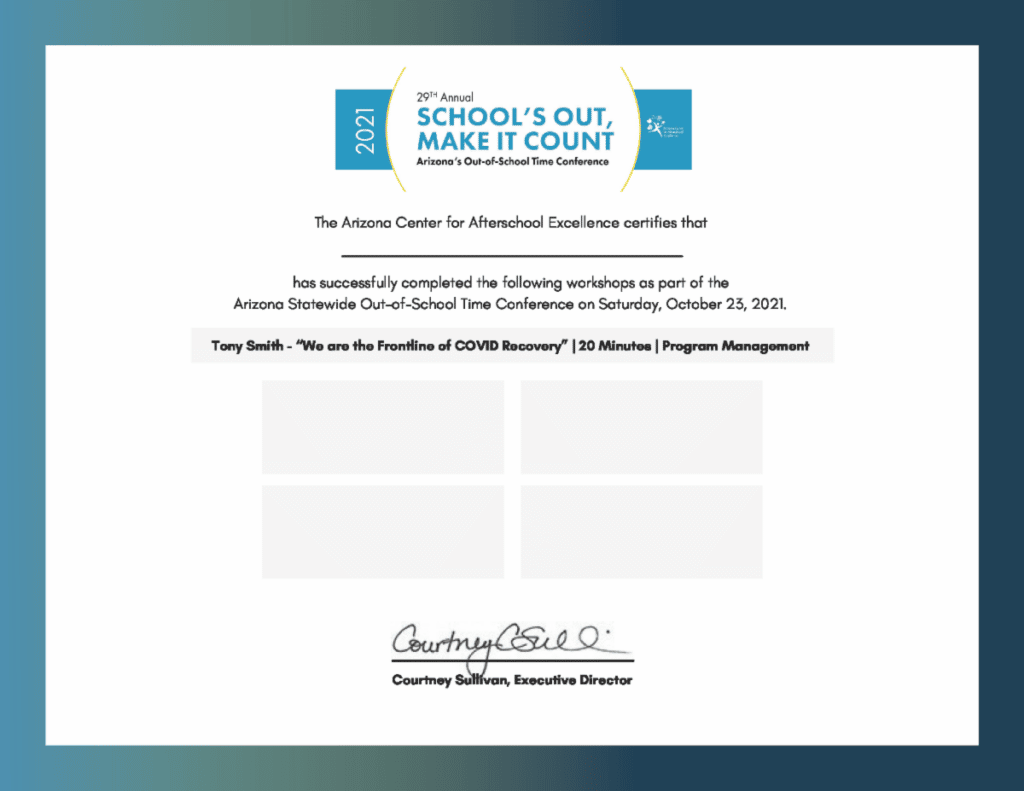 This year, choose from 40 hours of workshops packed with skills to add to your toolbox, develop staff's social/emotional expertise and enhance your Out-of-School Time program! Each workshop you attend earns you 1 hour of Continuing Education Credits. Simply pickup the workshop sticker from the workshop monitor after the workshop, collect all your stickers on the certificate page at the back of the printed program. Be sure to hold onto that last page of the printed program as it is your certificate from the conference.
Amazing Prizes Attendees Can Win
Keep your eyes on the prize! Here is a glimpse of a few more of the amazing giveaways you could win from our conference!
From Pathways to Learning: Free weekend stay at Camp T. Mountain Cabin sleeps 6 with full kitchenalue $250
From Phoenix Herpetological Society: Tickets to a Facility tour to see the reptiles, $100 value
From Skillastics: a Virtual Physical Activity Program worth $500
From STEM Sports: STEM Sports supplemental curriculum kit that contain lessons, projects and activities for your students, $1215.00 value
Register Now & Save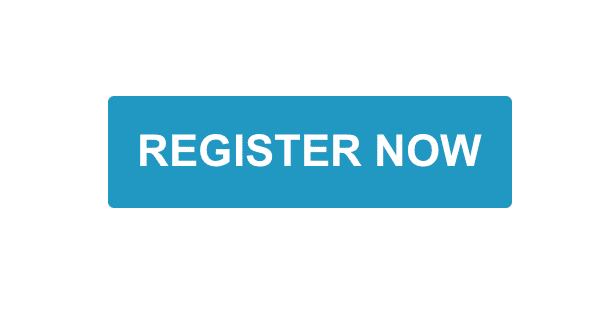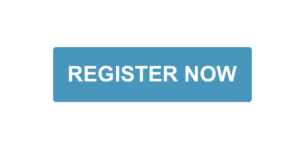 Regular Rate & Group Registration is now open!
Group Rate $112 8/27-9/30
This is for groups of ten (10) or more registrants from a school or organization.
Regular Rate $125 8/27-9/30
Late Rate $175 10/1-10/7
NO REGISTRATION AFTER 10/7/2022
Registration closes so that final plans can be set prior to the conference to have enough seating, food, and workshop space for all attendees.
Coffee Break Sponsor – GCON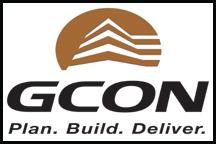 GCON is a dynamic, full-service construction management company serving a diverse portfolio of clients across the US, including high-tech/mission critical to healthcare, education, office, industrial, retail, multi-family, and more. We are a regional contractor with local roots and National reach. Community first mindset: GCON's philosophy is all about building relationships – with clients, employees, industry partners, and the community. GCON has remained dedicated to serving the communities where we build since our inception, taking an active role volunteering with schools, cities, parks, and other non-profit organizations. We are honored to be recognized as a Phoenix Business Journal Corporate Philanthropist.
Featured Workshops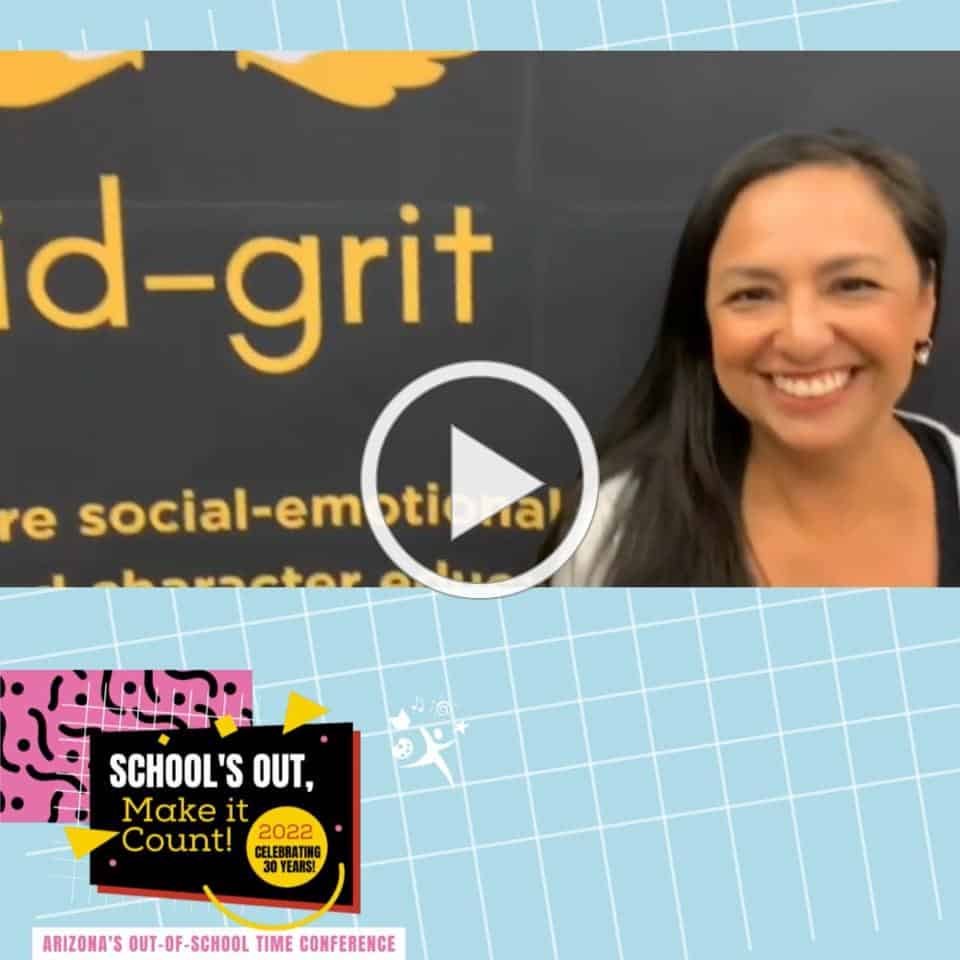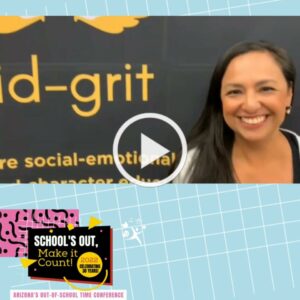 Raise Them Up! Resilience through Mind, Body, Community & Digital Balance
Organization: kid-grit
AzCASE Standards:
II. Positive Relationships
III. Intentional Programming & Activities
IV. Equity & Inclusion
Category: Education, Educational Opportunities, Programs, Resources