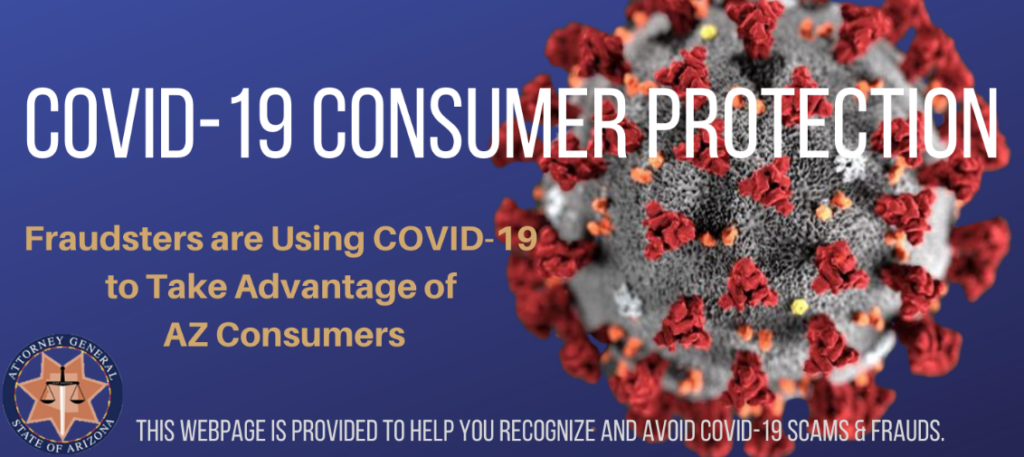 The Arizona Attorney General Office is committed to protecting Arizonans and ensuring consumers have the access to the information they need to recognize and avoid consumer fraud.
Since COVID-19 reached the United States, fraudsters have been innovating new scams and schemes to take advantage of Arizona consumers. General Brnovich is dedicated to defending Arizonans, holding fraudsters accountable, and providing the public with the information that they need to not fall prey to these bad actors.
This webpage is designed to provide you and your family with important information to recognize and avoid COVID-19 scams and frauds.
We are also still providing our presentations via webinars and are recording them, so that they may be accessible to anyone who might need them. Please feel free to pass along our information as well, we are happy to continue to provide these presentations.