Arizonans will not be surprised by a new report from the Center on Budget and Policy Priorities showing that  Arizona is still stands out in cuts to K-12 education funding. Adjusting for inflation, Arizona is again third worst in the nation for cuts to state school spending per student from 2008 to 2016.  Only two states had deeper cuts than Arizona —  Alabama and Oklahoma.
Even as the state's economy improves, K-12 schools are struggling to help students succeed with far too many vacant teaching positions, outdated textbooks and technology, crowded classrooms, buildings desperately needing repair, and children who come to school hungry and sick.  Arizona schools have 14.9% less state funding per student this year than 2008.  The report highlights the link between state tax revenue and school budgets:  four of the five states with the biggest cuts in general school funding  — including Arizona — have also cut income tax rates in recent years. 
Voters, parents, business leaders, and community groups are still asking our elected leaders to chart a long term path for sustainable investments.  Governor Ducey is urging voters to pass Proposition 123 in May. This ballot measure would authorize larger withdrawals from the State Land Trust for 10 years to help school budgets keep up with rising costs.  It does nothing to restore more than $850 million in other funding that has been cut annually and leaves the state without a funding source for inflation after ten years.  The lack of funding for public schools will get even worse if state lawmakers continue on their path of cutting income taxes and growing tax credits.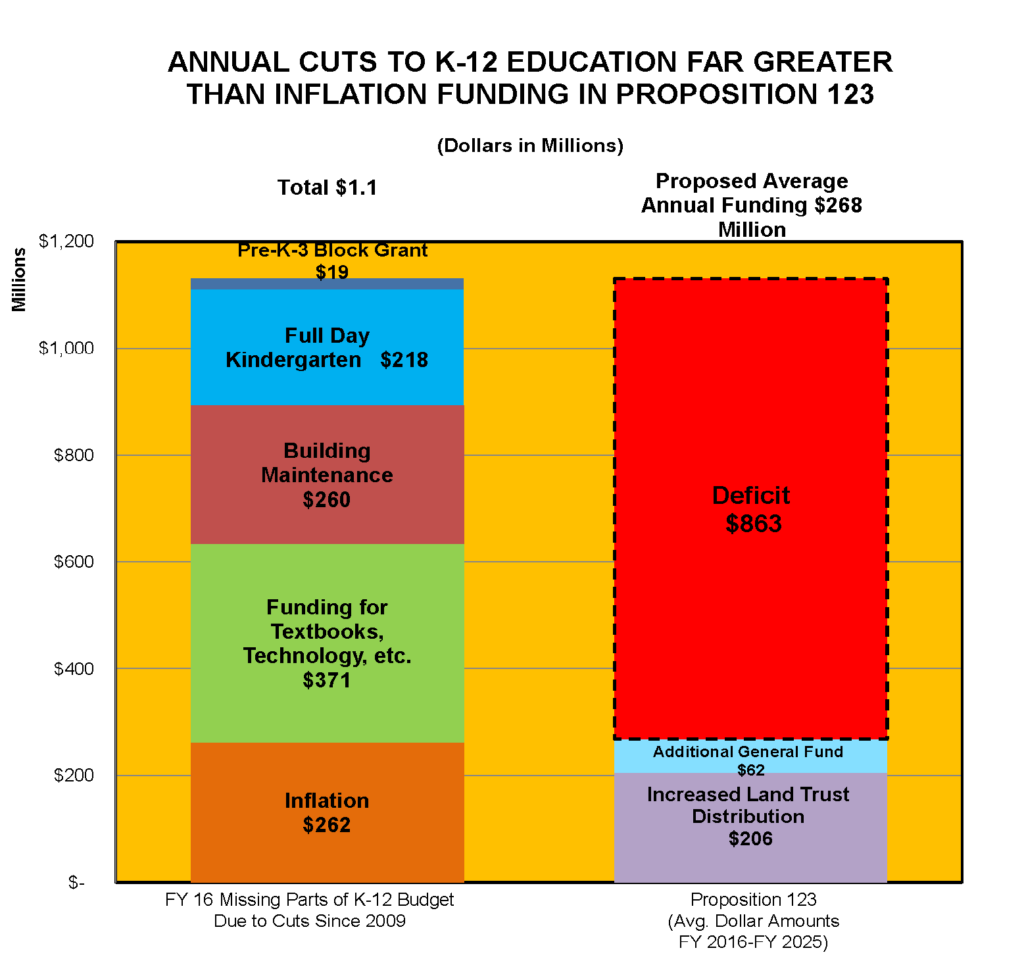 Category: Education