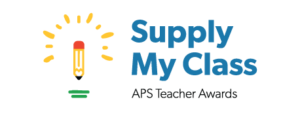 By APS
APS has launched "Supply My Class — #supplymyclass," where it will award $500 for school supplies to 1,000 K-8 public school teachers in our service territory.
It's easy for teachers to enter. They simply visit supplymyclass.com and enter their name and contact information, school, grade level, and school address. We will randomly draw winners every week through Aug. 31 and send $500 award cards to them at their schools.
(Please note this application is only open to K-8 public and charter schools in APS service territory. Visit supplymyclass.com for promotion rules.)
While this is a one-time opportunity, APS is proud to invest in many important community initiatives around the state. To learn more about those programs, including the annual APS/Phoenix Suns STEM Mini-Grants for teachers, visit us at www.aps.com/community.
Teachers do critically important work in our communities, and we want to help ensure they have the resources they need this fall. We are pleased to have this opportunity to say thank you!
See related story: 
Category: Education