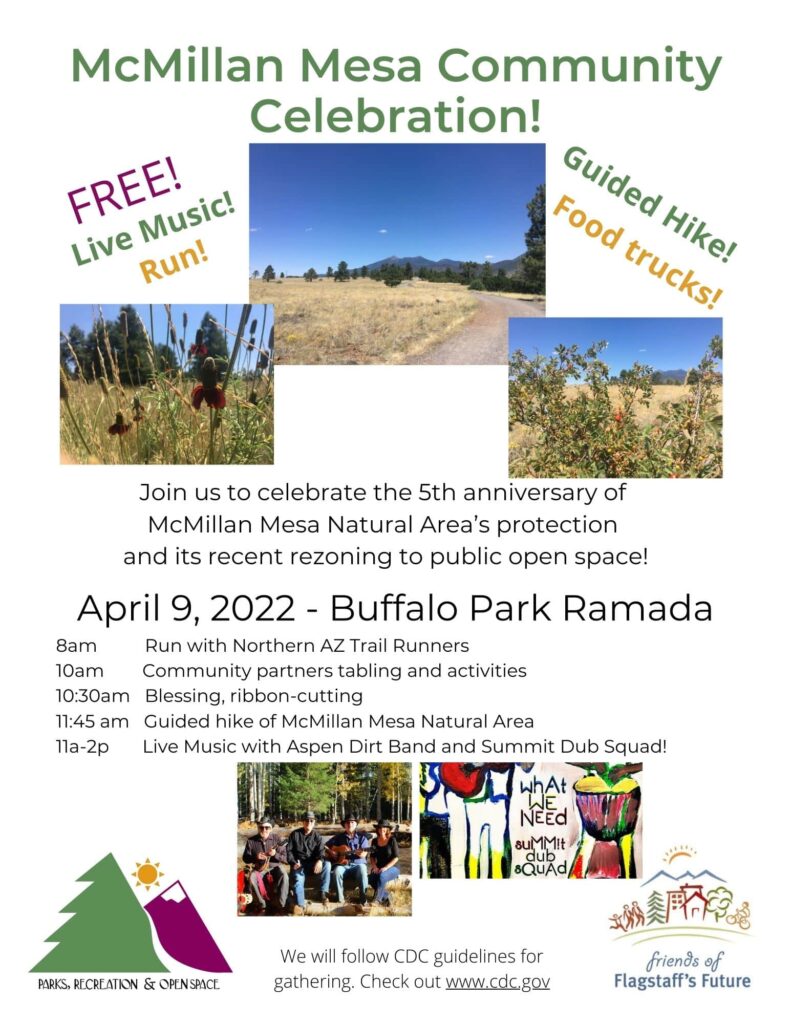 By the City of Flagstaff
Come celebrate McMillan Mesa with a NATRA run, live music, and a guided hike, Saturday, April 9, Buffalo Park Ramada, 2400 North Gemini Drive, Flagstaff.
Join us to celebrate the 5th anniversary of McMillan Mesa Natural Area's protection and its recent rezoning to public open space!
8am: NATRA (Northern AZ Trail Runners Association) will host a run.
10am: Blessing, ribbon cutting, and tabling.
11am-2pm: Food trucks and live music with Aspen Dirt Band and Summit Dub Squad.
11:45am: Free guided hike of McMillan Mesa Natural Area.
Will follow CDC guidelines for gathering. Check. out www.cdc.gov
Category: Events