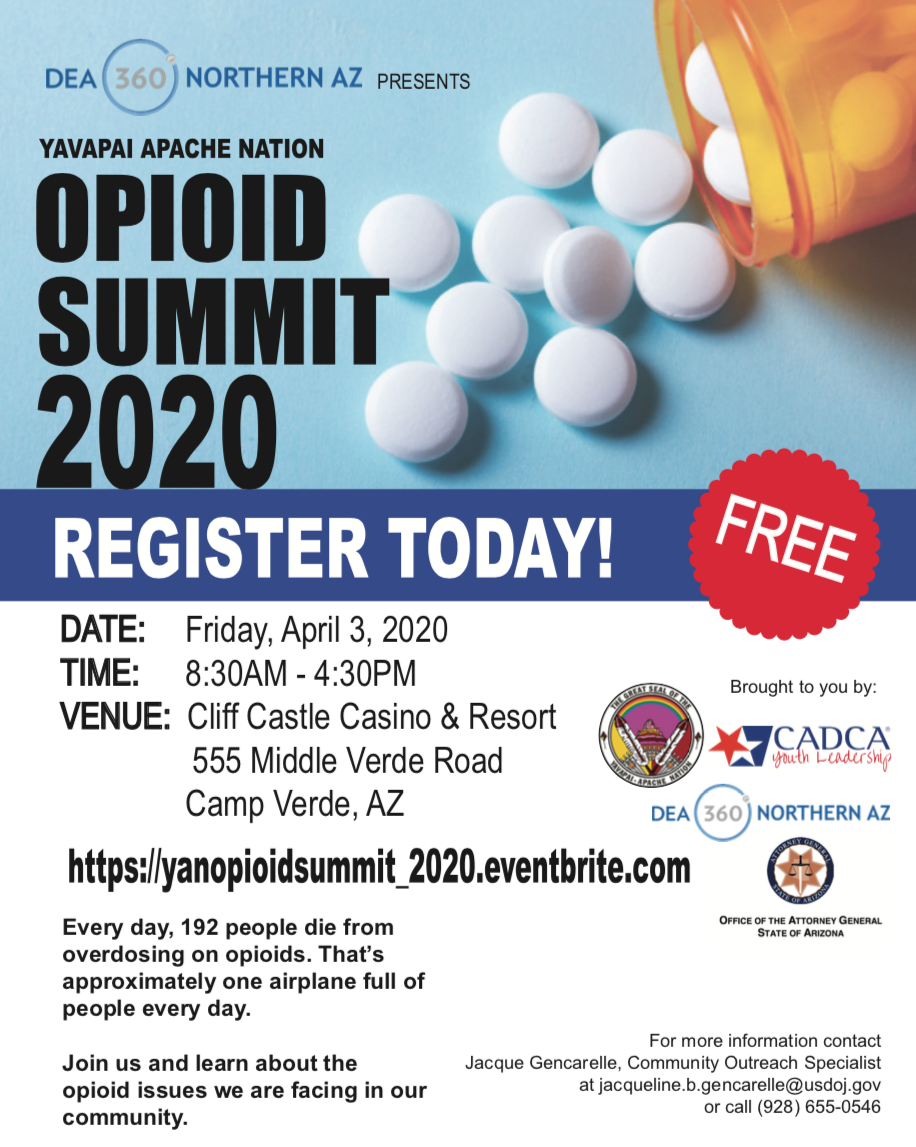 CAMP VERDE — The DEA360 Northern Arizona will present the FREE "Opioid Summit 2020" from 8:30 a.m. to 4:30 p.m. Friday, April 3, at Cliff Castle Casino & Resort, 555 Middle Verde Road, Camp Verde.
Join us and learn about the opioid issues we are facing in our community.
The summit will include:
Faith-based training focused on educating clergy and their parishioners on the warning signs and dangers of opioid abuse. Please share info regarding this training with your place of worship and others who may benefit. All are welcome to participate, but space may be limited. We are hoping to recruit nurses to participate. If you register via email, please include your mailing address and phone number. Upon completion of the training, qualified attendees will receive COMPLIMENTARY NARCAN for your congregation (subject to availability)
Click here or visit event bright tickets for more information.