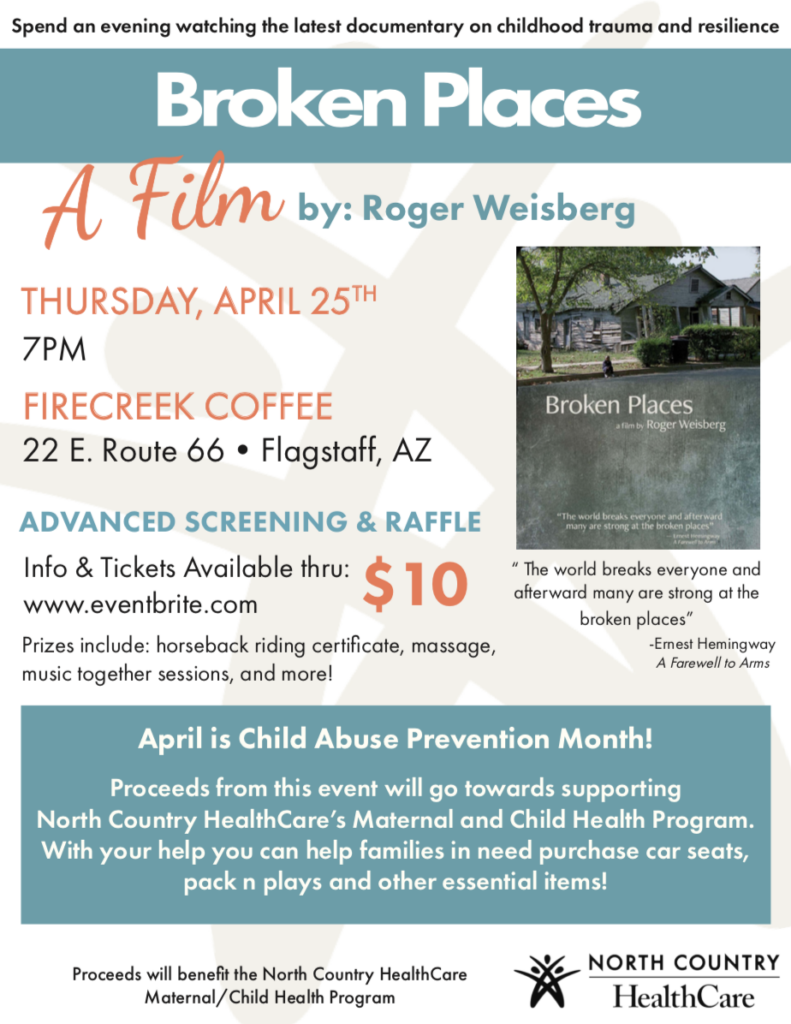 By North Country HealthCare
FLAGSTAFF — Spend an evening watching the latest documentary on childhood trauma and resilience. "Broken Places," a film by Roger Weisberg, will be presented at 7 p.m. Thursday, April 25 at Firecreek Coffee, 22 E. Route 66, Flagstaff.
The film chronicles the long-term effects of childhood trauma on several individuals who were interviewed 20 years ago and followed up with last year. In addition, it discusses programs that mitigate the effects of childhood trauma and promote resiliency.
April is Child Abuse Prevention Month!
Proceeds from this event will go towards supporting North Country HealthCare's Maternal and Child Health Program, which provides car seats, pack-n-plays and other items of necessity to family in need across Northeastern Arizona.
Prizes include: horseback riding certificate, massage, music together sessions.
Tickets are available at: https://www.eventbrite.com/e/broken-places-screening-and-raffle-tickets-59914026466
You can also share the event on facebook: https://www.facebook.com/events/367191074137287/
Category: Advocacy, Child Welfare, Education, Events