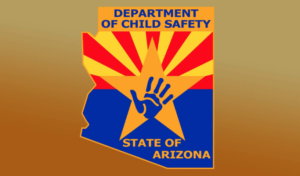 By the Arizona Department of Child Safety
We are excited to announce we will be providing a Youth ThriveTM training in Flagstaff on April 2nd and 3rd!
You may be aware that in 2019, DCS has been working diligently to roll out a new framework called Youth ThriveTM. We have provided the two day training to approximately 200 participants, including all of our internal YAP units, additional DSC staff. Community partners who have joined our trainings include: Office of the Legal Advocates, Licensing workers, life skills providers, ASU partners, Foster ED, etc. I'm hoping that all of you can help me spread the word to Flagstaff and northern area partners. Please share this opportunity with your co-workers, community partners, anyone who you feel may benefit from learning how to best serve adolescents.
The attached document outlines how to register for the training if you are a non-state employee. The training can be found under: Youth Thrive (Day 1) CH120013.1. When you register for "Day 1" you are registering for BOTH days. We do need to reach 25 participants in order to complete the training, so please share with anyone you feel could benefit. Please let me know if you have any questions or have any issues registering for the training.
Here are the details:
Training is 2 full days, April 2nd and 3rd, from 9-5:00 both days.
Class:
CH120013.1-21
Location:
DCS Office: 1300 W. University #100
1300 W. University #100Flagstaff AZ, 86001 United States of America

Please park in back and use the back door.
You may be asking, what will the training cover? Here is a brief description, provided by the Center for the Study of Social Policy:
What is Youth Thrive?
Developed by the Center for the Study of Social Policy (CSSP), Youth ThriveTM is an approach
that uses the latest science to identify protective and promotive factors that increase the
likelihood that adolescents can develop into healthy, thriving adults. Youth Thrive is a
framework that functions as a 'lens' for assessing current efforts and for making changes to the
policies, programs, training, services, partnerships, and systems that impact young people. CSSP
reviewed and synthesized extensive research on positive youth development, resilience,
neuroscience and brain development, stress and the impact of trauma to identify and define these
five protective and promotive factors:
Youth Resilience
Social Connections
Knowledge of Adolescent Development
Concrete Support in Times of Need
Cognitive and Social-Emotional Competence.
The overarching goal of the Youth Thrive framework is to achieve positive outcomes by
mitigating risk and enhancing healthy development and well-being of youth (ages 11-26). Youth
Thrive is not a specific program or intervention, rather it is an approach that is relevant to
everyone who works with young people including: public system administrators, supervisors and
caseworkers in child welfare, juvenile justice, homeless or mental health agencies, judges and
legal advocates, staff at private agencies and nonprofits youth-serving organizations, educators,
parents, caregivers, law enforcement and others who are concerned about teenagers and young
adults.
To date, Youth Thrive has primarily focused on jurisdictions and programs working with youth
involved in the child welfare (i.e., foster care) and juvenile justice systems but the framework is
applicable to all young people and can be applied to other systems (e.g., health and mental
health) and services (e.g., education, recreation, afterschool).
Category: Child Welfare, Education, Events, Programs