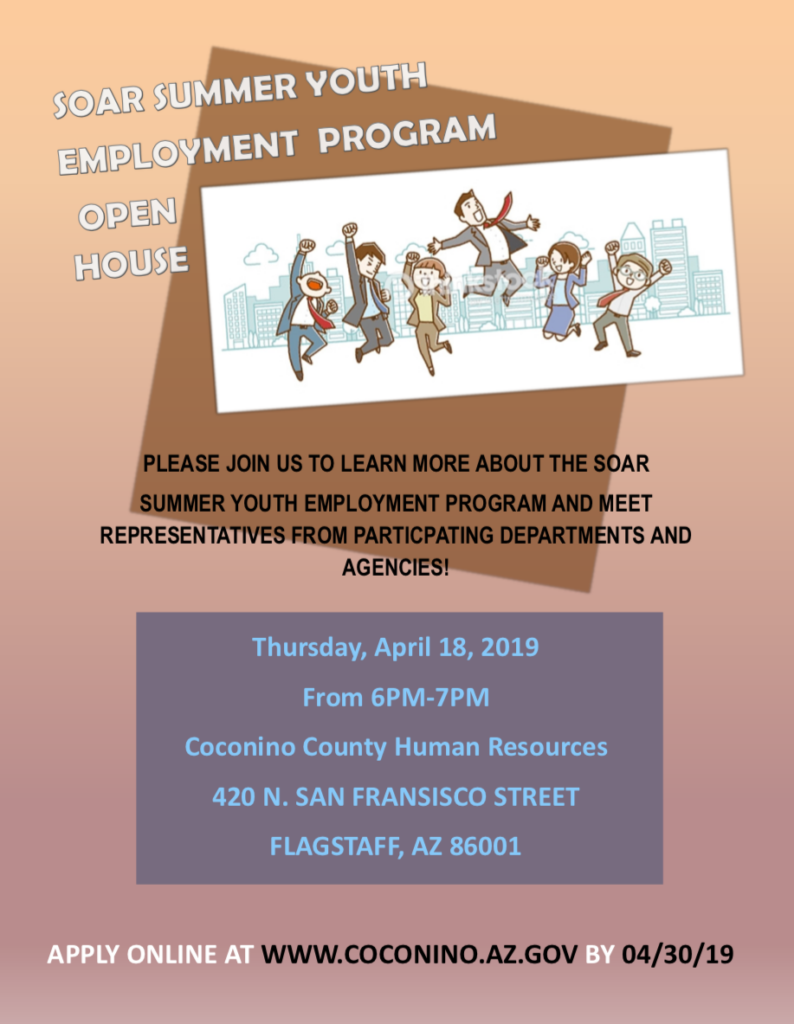 SOAR now accepting applications for June 3 through 27 session. The deadline is April 30.
Please join us to learn more about the SOAR Summer Youth Employment Program and meet representatives from participating departments and agencies.
The open house will be held from 6 to 7 p.m. Thursday, April 18 at the Coconino County Human Resources, 420 N. San Francisco St., Flagstaff.
Coconino County is excited to announce our SOAR (Success, Opportunity, and Readiness) Summer Youth Employment program. Are you interested in learning about and engaging in non-profit, local government, and public service careers? Are you in need of career building skills and exposure to the workforce?
This is the opportunity for you!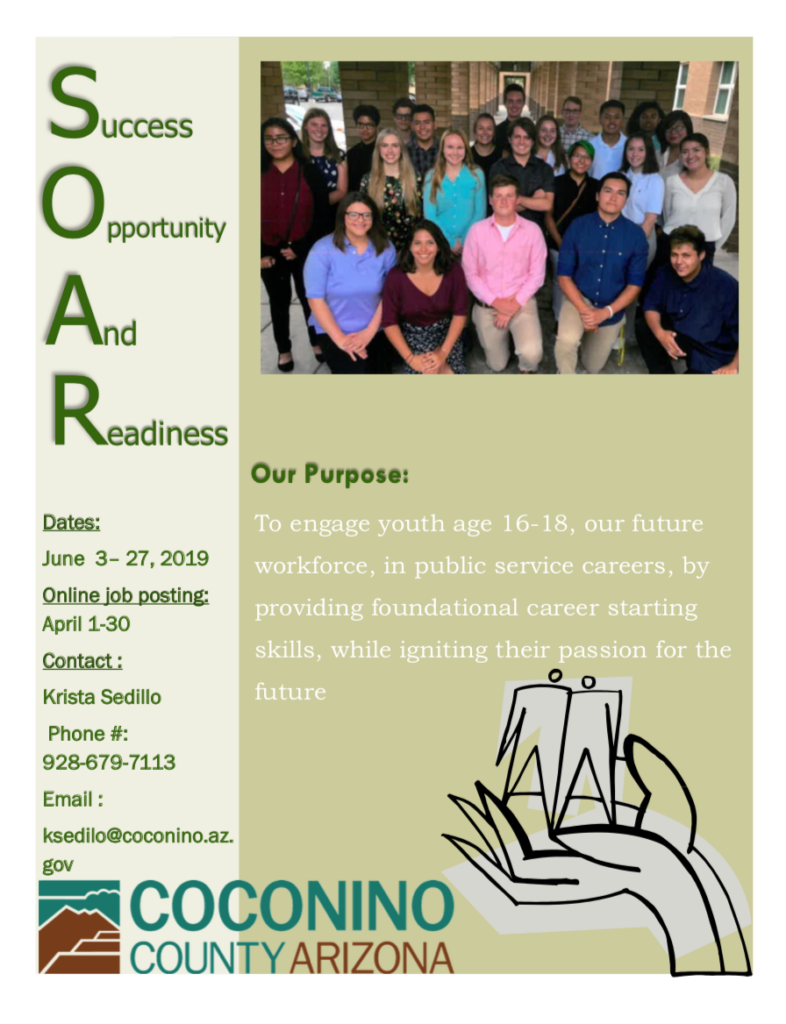 SOAR participants will be immersed in Coconino County departments and partner agencies between June 3, 2019 and June 27, 2019. SOAR participants are required to be ages 16, 17, or 18 by the start of the program on June 3, 2019. SOAR participants will attend skills development training with Coconino County Human Resources each Monday for 3 hours and will then work in Coconino County departments and partnering agencies for 9 hours per week. SOAR participants will be paid $12.00 per hour.
Apply online at www.coconino.az.gov by April 30.
Read the full article HERE