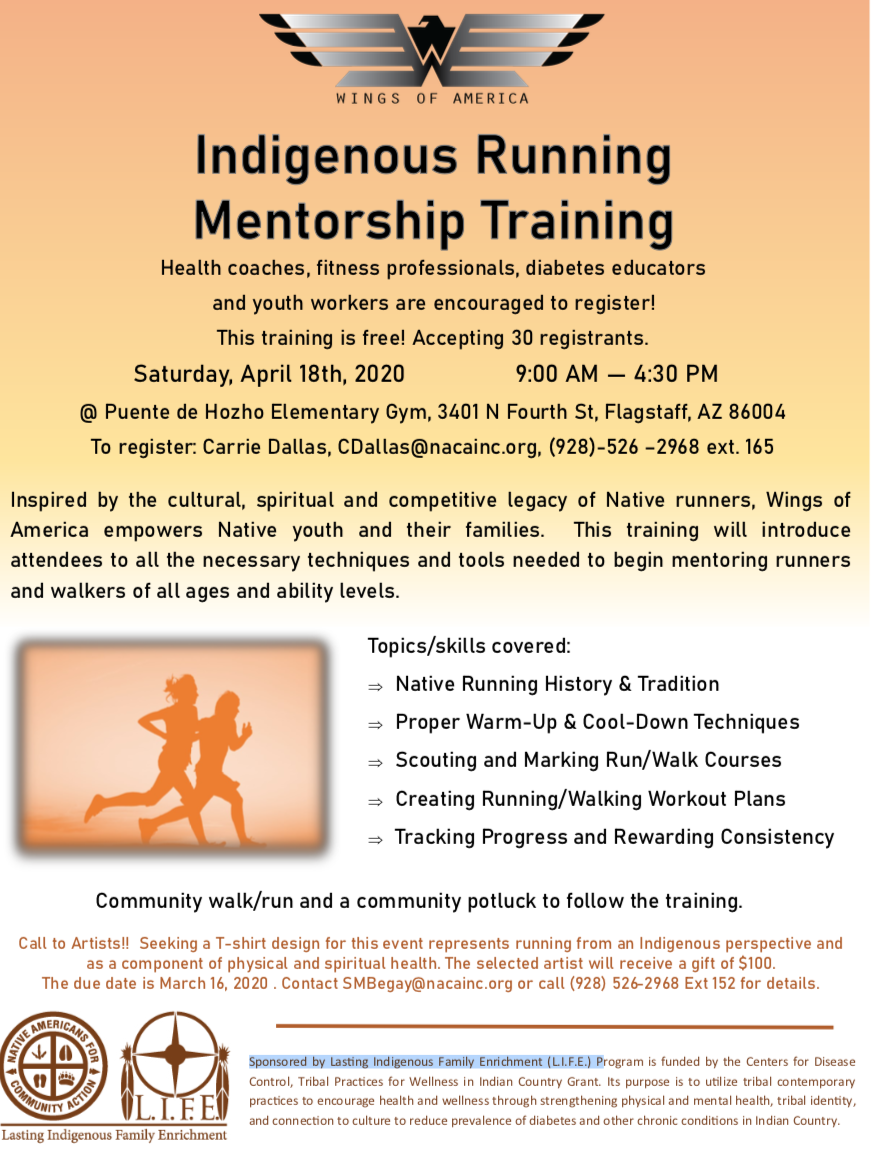 By Native Americans for Community Action
FLAGSTAFF — Indigenous Running Mentorship Training will be held from 9 a.m. to 4:30 p.m. Saturday, April 18, Puente de Hozho Elementary Gym, 3401 N. Fourth St., Flagstaff.
Health coaches, fitness professionals, diabetes educators and youth workers are encouraged to register! This training is free! Accepting 30 registrants.
Inspired by the cultural, spiritual and competitive legacy of Native runners, Wings of America empowers Native youth and their families. This training will introduce attendees to all the necessary techniques and tools needed to begin mentoring runners and walkers of all ages and ability levels.
Sponsored by Lasting Indigenous Family Enrichment (L.I.F.E.) and Native Americans for Community Action (NACA) and Wings of America.
To register: Carrie Dallas, CDallas@nacainc.org, (928)-526 –2968 ext. 165