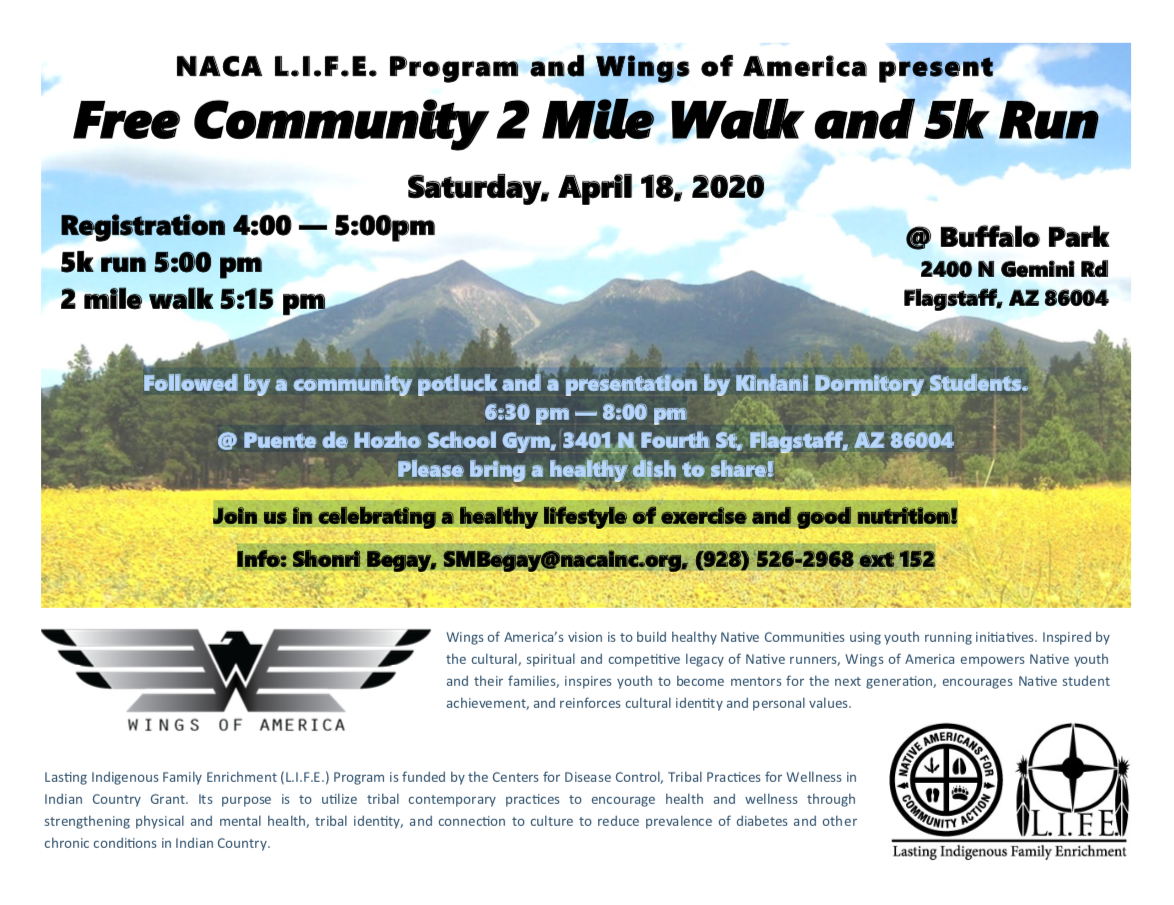 By Native Americans for Community Action
FLAGSTAFF — Free Community 2 Mile Walk and 5K Run, presented by NACA LIFE Program and Wings of America, with registration from 4 to 5 p.m., 5k run at 5 p.m. and 2 mile walk at 5:15 p.m. at Buffalo Park, 2400 N. Gemini Road, Flagstaff.
Followed by a community potluck and a presentation by Kinłani Dormitory Students.
6:30 pm — 8:00 pm
@ Puente de Hozho School Gym, 3401 N Fourth St, Flagstaff, AZ 86004 Please bring a healthy dish to share!
Join us in celebrating a healthy lifestyle of exercise and good nutrition!
Info: Shonri Begay, SMBegay@nacainc.org, (928) 526-2968 ext 152