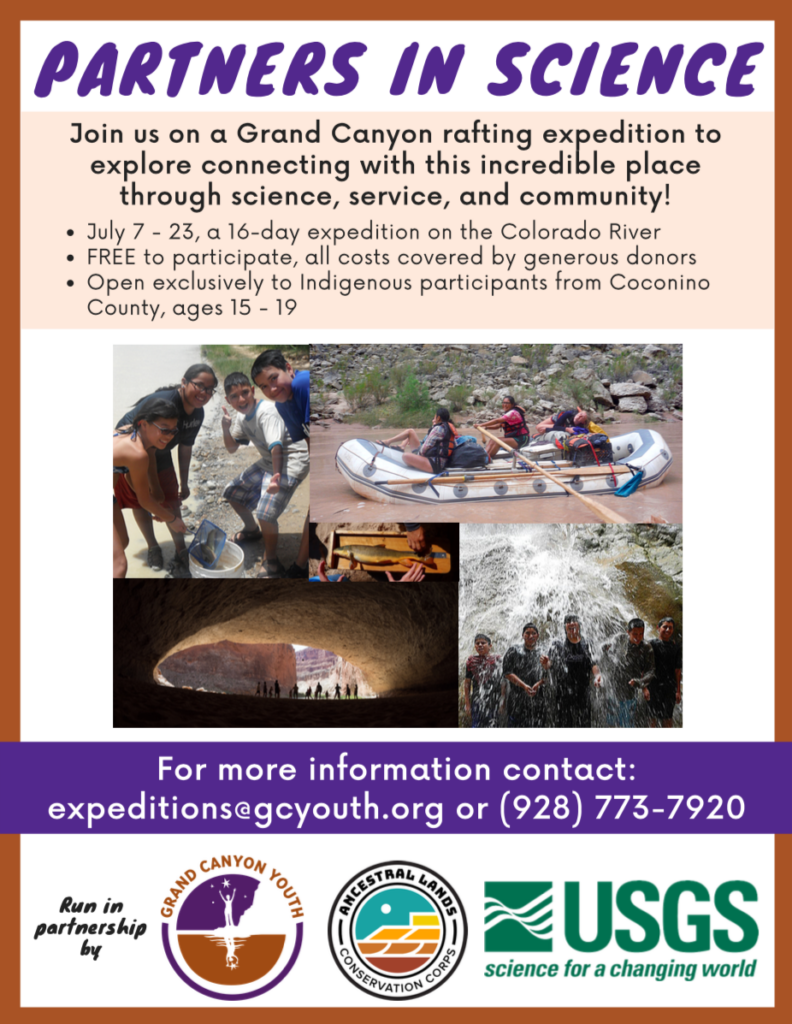 By Ancestral Lands Partners in Science
Join us on a Grand Canyon rafting expedition to explore connecting with this incredible place through science, service and community!
July 7-23.
FREE to participate, all costs covered by generous donors
Open exclusively to all Indigenous participants from Coconino County, ages 15-19
Run in partnership by Grand Canyon Youth, Ancestral Lands — Conservation Corps, and the USGS.
Send an email to expeditions@gcyouth.org or call 928-773-7920 for more information.