There is an upcoming City Council meeting on Tuesday, June 27 at 6 p.m. at the Murdoch Community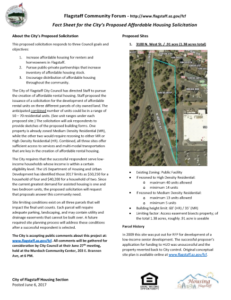 Center that you can attend to voice your opinion about the potential to develop affordable housing on three parcels of City-owned land.
Attached is a fact sheet about the city's proposed Affordable Housing Solicitation. The city is also accepting public comments about this project here. All comments will be gathered for consideration by City Council at their June 27th meeting.
Follow the link here or click on the picture to the right to find a printable version of the fact sheet.
*The Coalition is not attempting to take a stand on this matter, but informing the public that now is public comment time*