Adolescent Development: Stress and the Developing Brain with Barb Iversen, M.C., N.C.C.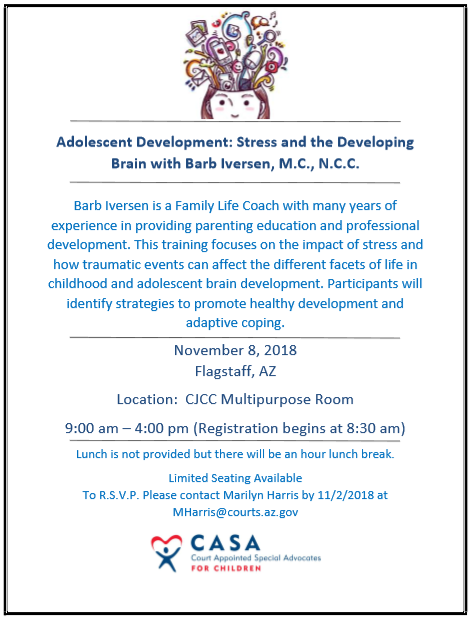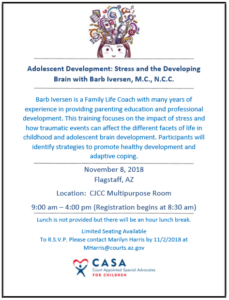 Barb Iversen is a Family Life Coach with many years of experience in providing parenting education and professional development. This training focuses on the impact of stress and how traumatic events can affect the different facets of life in childhood and adolescent brain development. Participants will identify strategies to promote healthy development and adaptive coping.
When: November 8, 2018
9am – 4pm
Where: CJCC Multipurpose Room
Registration begins at 8:30am. Lunch is not provided but there will be an hour lunch break.
Limited seating available! To RSVP, please contact Marilyn Harris by 11/2/18 at MHarris@courts.az.gov
Category: Educational Opportunities, Events, Resources