Presented by Flagstaff Mall at Flagstaff Mall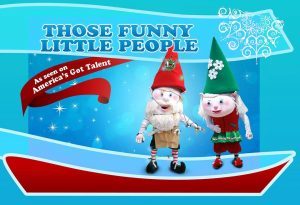 After they herald the return of Santa to Flagstaff Mall, Abby & Wally take the stage in the Food Court for more lively entertainment that will delight young and old alike!
Abby & Wally are coming to the Flagstaff Mall! You may have seen their performance on America's Got Talent and now they are being brought to you!
Be forewarned … they can be quite frisky, too!
ADMISSION INFO
Free Admission
When: Saturday Nov 25, 2017
02:00 pm – 03:30 pm
Category: Events