Coconino Coalition for Children and Youth (CCC&Y) would like to announce that April is National Child Abuse Prevention Month. In recognition, CCC&Y, along with other child and youth organizations in Coconino county, are hosting community wide events and trainings for providers and families. The list of activities has been provided below, along with a link to each of the activities. We would like to send out a VERY special THANK YOU!!! to the sponsors of CCC&Y's Annual Child Abuse Prevention Activities. Without their support, many of these important activities to spread training, education and awareness on the impact of child abuse, neglect and maltreatment would not be possible.  THANK YOU so much for your support and your dedication to children and youth in northern Arizona.
SPONSORS
FLAGSTAFF MEDICAL CENTER FOUNDATION

DEPARTMENT OF ECONOMIC SERVICES (DES)


NORTHERN ARIZONA  AREA HEALTH EDUCATION CENTER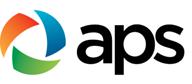 LIST OF EVENTS:
National Day of Hope– April 2nd.
Field of Hope/ Dedication Ceremony– April 2nd-6th
National Association for the Education of Young Children (NAEYC) – Week Of The Young Child is April 6th – 12th
National Crime Victim's Rights Week – April 6th – 12th
Early Childhood Fair in Flagstaff, AZ – April 12 from 10 am – 1 pm
Early Childhood Fair in Williams, AZ – April 25th from 9:00 am – 12:00 pm
Early Childhood Fair in Page, AZ – April 26th from 10 am – 1 pm
The Child Abuse Prevention (CAP) Conference– April 25th and the 26th. REGISTRATION FORM
Healthy Kids Day– April 26th at the Valley of the Sun YMCA
Striking Out Sexual Assault– event hosted by Victims Witness Services at Starlite Lanes in Flagstaff, AZ – Sunday, April 27th from 9:00 – 12:00, for more information, contact Josh at Victim Witness Services, jengland@coconino.az.gov
Northland Family Help Center Youth Fest 2014 – Northland Family Help Center is hosting their annual youth performance event on Friday, April 25th from 5:00 – 9:00 p.m., at the Orpheum 15 West Aspen Street in Flagstaff, AZ. Youthfest 2014 helps to raise awareness and support for Runaway/Homeless Youth, Child Abuse Prevention Month, and aims to create a supportive environment for children and youth. For more information,contact Brandon Rawls at (928) 707-2693