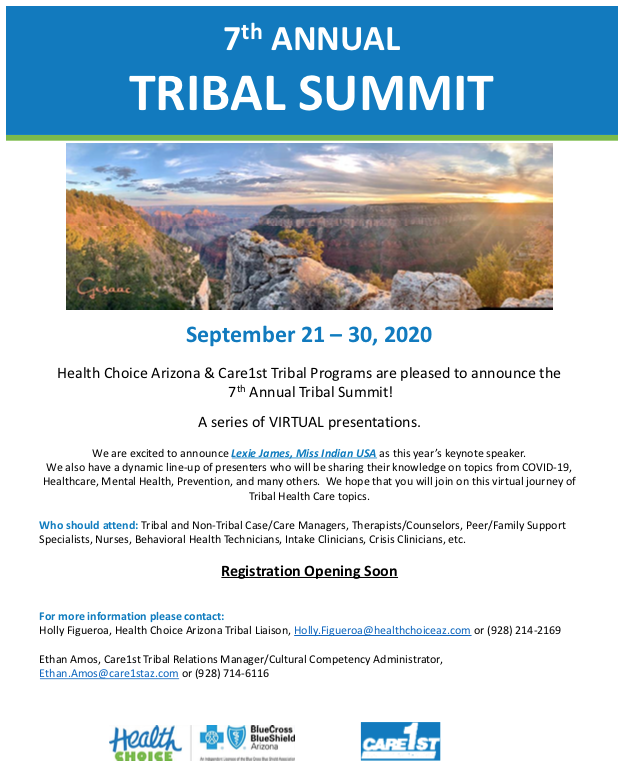 By Health Choice
The 7th annual Tribal Summit will be held through Sept. 30.
This year's summit is a collaborative between Health Choice Arizona and Care1st.
This year has definitely presented a lot of change and adaptability. This event is no different. We have had to adapt to the times and keep moving forward. Therefore, we are excited to present this year's Tribal Summit as a Series of Virtual Presentations September 21st through September 30th. We have an excellent line of up of presenters and topics. We hope that you will be able to join us for all or some of these presentations. Don't miss the Tribal Summit Kick Off on Monday, September 21, 2020 at 1:30pm – 3:30pm. This year'sKeynote Presentation "The Journey Isn't Over… Suicide Prevention & Mental Wellness" by Miss Indian USA, Lexie James will follow on Tuesday, September 22, 2020 at 9am.
Registration will be opening soon so be sure to watch for the registration notifications.